Lakes Area Career Depot
The Lakes Area Career Depot is a one-stop shop for exploring careers. Use the links at the right to walk you through the steps of discovering what career is right for you, how to find your first job, or to learn more about area businesses.
Businesses — add your jobs by completing an online form.
Job listings change frequently as new job postings are added daily, so continue to check back often to this page.
Recreation Leaders
Cragun's Resort on Gull Lake
Cragun's Resort
is looking for
recreation leaders.
Must be able to work a varied shift to include weekends and holidays. 1st and 2nd shifts available.
Recreation Leader duties and responsibilities:
Assists in the implementation of programs and monitoring participants in on-site and off-site recreational activities such as board and field games, arts and crafts, fitness activities, and field trips
Conduct necessary preparation and clean-up for each recreational activity
Effectively communicate with and monitor the behavior of participants for the purpose of maintaining order and safety
*Must be 15 years of age*
To apply:
Go to our website
here
and fill out the online application.
Lakes Area Career Depot is coordinated by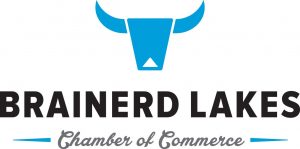 and is funded in part by the Initiative Foundation, a regional foundation, and Sourcewell.