Lakes Area Career Depot
The Lakes Area Career Depot is a one-stop shop for exploring careers. Use the links at the right to walk you through the steps of discovering what career is right for you, how to find your first job, or to learn more about area businesses.
Businesses — add your jobs by completing an online form.
Job listings change frequently as new job postings are added daily, so continue to check back often to this page.
Banquet Servers
Cragun's Resort on Gull Lake
Cragun's Resort
is hiring for
Banquet Servers!
The purpose of this position is to interact with our guests and ensure they have a great experience when dining and meeting at Cragun's. Banquet servers are responsible for positive guest interactions while serving guests in a friendly and efficient manner.
At all times, servers are expected:
To be attentive to our guests.
Follow through with the proper and timely setup and execution of banquet events
Take food and beverage orders from the guest
Obtaining revenues, issuing receipts, accepting payments, returning the change
Set tables in accordance to the companies process or guest requirements
Communicate to the guest and provide assistance with their queries
Serve food and beverage to the guest as per the course of order
Observes guests and ensure their satisfaction with the food and service
Promptly respond to guest with any additional request
Maintaining proper dining experience, delivering items, fulfilling customer needs, offering desserts and drinks, removing courses, replenishing utensils, refilling glasses in a timely, friendly manner
To apply:
Go to our website
here
and fill out the online application.
Lakes Area Career Depot is coordinated by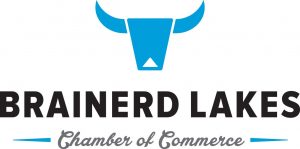 and is funded in part by the Initiative Foundation, a regional foundation, and Sourcewell.