Bridges Career Depot
The Bridges Career Depot is a one-stop shop for exploring careers. Use the links at the right to walk you through the steps of discovering what career is right for you, how to find your first job, or to learn more about area businesses.
Businesses — add your jobs by completing an online form.
Job listings change frequently as new job postings are added daily, so continue to check back often to this page.
Parks Weekend Custodial Worker
City of Brainerd
The City of Brainerd's Parks and Recreation Department works year-round to offer various programs and activities as well as keeping the city's parks in great shape for the residents of Brainerd and the surrounding communities.

Parks Weekend Custodial Worker
Responsible for general custodial duties for various park facilities throughout the City of Brainerd. Duties include, but are not limited to, cleaning restrooms, building & shelter facilities daily on weekends to maintain a sanitary and healthy environment for users; restock cleaning/bathroom supplies at each facility; and trash and litter pickup at each facility.

Minimum Qualifications & Requirements
Minimum requirements are: must be 16 years of age or older; possess a valid driver's license; good driving record; ability to work independently with limited supervision; able to lift 50 lbs. frequently; and ability to work daily on weekends starting mid-May through mid-September.
Supplemental information
TERMS OF EMPLOYMENT:

$13.00 Hourly. Pay rates may vary based on the position being filled and the applicant's experience. All positions are considered non-benefit earning positions since they are temporary in nature.

All applicants selected will be required to successfully complete a criminal background check prior to employment.

First review of applications will occur on March 5, 2021.

Apply Online

*Pursuant to MN Statute, seasonal assignments are limited to 67 working days per calendar year or 100 working days per calendar year if the employees are under the age of 22, are full-time students enrolled in a nonprofit or public educational institution prior to being hired by the employer, and have indicated, either in an application for employment or by being enrolled at an educational institution for the next academic year or term, an intention to continue as students during or after their temporary employment.
Bridges Career Depot is coordinated by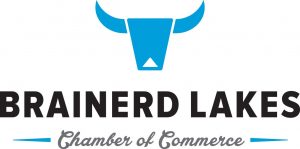 and is funded in part by the Initiative Foundation, a regional foundation, and Sourcewell.