Bridges Career Depot
The Bridges Career Depot is a one-stop shop for exploring careers. Use the links at the right to walk you through the steps of discovering what career is right for you, how to find your first job, or to learn more about area businesses.
Businesses — add your jobs by completing an online form.
Job listings change frequently as new job postings are added daily, so continue to check back often to this page.
Golf Caddie
Come work for an iconic resort where quality is priority. Madden's is an award-winning resort, located on more than 1,000 acres, that anticipates the wishes and desires of vacationers and offers them fantastic golf, upscale dining, lakeside spa, tennis, activity programs for children, biking, shopping, and art gallery with painting classes and almost every kind of on-the-water recreation possible in Minnesota, including fishing. Madden's has distinguished itself by an emphasis on gracious hospitality, quality and diversity. Our philosophy, is simply to provide the best that Minnesota has to offer. Madden's is currently seeking Caddie applicants for our 2023 Season. The role of the caddie is to provide each golfer with the most unique golf experience that cannot be found anywhere else. This means knowing every aspect of the golf course and being able to translate that knowledge into useful information that helps each golfer play their best. Duties and Responsibilities: Serve all guests with a "Can Do Attitude". Put a smile on your face and in your voice – Let the guest see and hear how glad and prepared you are to help them. This creates a positive first impression of you and our capabilities to meet their needs. Ask, "How Can I Help You?" – Communicate your willingness to help them. Understand the customer's request – Your job is to listen to the guest's situation and find out what they want you to do for them. Describe how you CAN help – There isn't anything worse than hearing someone say, "I can't do that…. it's not my job!" There is always some action you can take to help them. Say, "Thank You." – Final impressions are just as important as first impressions. Strive to leave the guest feeling appreciated and pleased they chose to do business with you. KNOW THE COURSE – The better you know the course, the more valuable you will be to your player Know where your players golf ball is at ALL TIMES Replace all divots Rake all bunkers Always stay ahead of your player Always be careful around the putting green and be careful to never stand in a player's line of putt Know ALL important yardages Handle a player's golf clubs with extreme care Education/Experience: Must be 18 years of age High school diploma/GED preferred. Minimum of 1 year working in the golf industry recommended. 15 handicap or better preferred Madden's on Gull Lake is an EEO/Affirmative Action/M/F/Veteran/Disabled Employer
Bridges Career Depot is coordinated by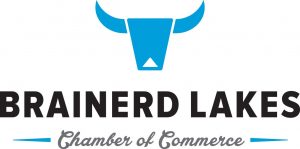 and is funded in part by the Initiative Foundation, a regional foundation, and Sourcewell.