Bridges Career Depot
The Bridges Career Depot is a one-stop shop for exploring careers. Use the links at the right to walk you through the steps of discovering what career is right for you, how to find your first job, or to learn more about area businesses.
Businesses — add your jobs by completing an online form.
Job listings change frequently as new job postings are added daily, so continue to check back often to this page.
Golf Course Caddie
Madden's on Gull Lake
Madden's on Gull Lake
is hiring for
Golf Course Caddie.
The role of the caddie is to provide each golfer with the most unique golf experience that cannot be found elsewhere. This means knowing every aspect of the golf course and being able to translate that knowledge into useful information that helps each golfer play their best.
This is a seasonal position, April through October.
Job Duties include
, but are not limited to:
KNOW THE COURSE- The better you know the course the more valuable you will be to the player
Know where your players golf ball is at ALL TIMES
Replace all divots
Rake all Bunkers
Always stay ahead of your player
Always be careful around the putting green and be careful to never stand in a player's line of putt
Know ALL important yardages
Handle a players golf clubs with extreme care
To apply,
complete an online application from our
website
.
Bridges Career Depot is coordinated by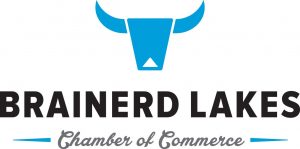 and is funded in part by the Initiative Foundation, a regional foundation, and Sourcewell.