Bridges Career Depot
The Bridges Career Depot is a one-stop shop for exploring careers. Use the links at the right to walk you through the steps of discovering what career is right for you, how to find your first job, or to learn more about area businesses.
Businesses — add your jobs by completing an online form.
Job listings change frequently as new job postings are added daily, so continue to check back often to this page.
Adventure Cove Attendant
Madden's on Gull Lake
Maddens on Gull Lake
is hiring for
Adventure Cove Attendants.
This position will service Madden's social guests kids and families through the coordination and implementation of activities using resort resources.
This is a seasonal Position, April through October.
Duties Include:
Checking kids in and out of the kids program
Ensure the safety of the children entrusted to Maddens by their families
Helping and promoting Adventure Cove kids agenda
Maintaining and ensuring a safe and clean working environment
Develop a system of maintaining contact with the children after they have left the resort
Coordinate social activities such as interactive bingo and help with scheduling
Helps kids with team building opportunities and implement plan to follow through with new activities
These departments work together. If you like being outside, looking after kids, teaching Croquet and Lawn Bowling (don't worry, we'll teach you!), maintaining our marina, by keeping the boats clean, this is the department for you.
To apply,
complete an online application from our
website
.
Bridges Career Depot is coordinated by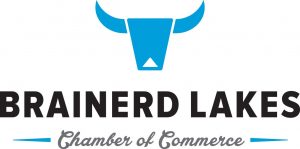 and is funded in part by the Initiative Foundation, a regional foundation, and Sourcewell.