Lakes Area Career Depot
The Lakes Area Career Depot is a one-stop shop for exploring careers. Use the links at the right to walk you through the steps of discovering what career is right for you, how to find your first job, or to learn more about area businesses.
Businesses — add your jobs by completing an online form.
Job listings change frequently as new job postings are added daily, so continue to check back often to this page.
Service Leader
Perkins (Brainerd)
Perkins in Brainerd is hiring for a service leader!

Duties include:
Achieves guest satisfaction through implementation of company policies, procedures, programs, and performance standards
Monitors compliance with company standards and execution of all company policies to guarantee maximum guest satisfaction and a quality work environment
Position activities and tasks:
Ensures that all guests are properly greeted, seated, and served
Accountable for proper resolution of all guest complaints
Ensures proper control of the facility and equipment through preventive maintenance,repairs, security measures, and adherence to safety and sanitation requirements
Monitors and oversees food temperatures during hot and cold handling to reduce the incidence of risk factors known to cause food borne illness
Trains employees during shift to guarantee proper and productive performance
Takes responsibility and verifies that all menu items are prepared and served according to standards
Anticipates, identifies and corrects system breakdowns to achieve maximum guest satisfaction
Communicates with Manager on Duty and coworkers regarding product/service deficiencies, equipment, safety problems, etc
Responsible for change fund, cash register, and guest check control. Performance will have a direct affect on the unit's sales and profits through consistent guest satisfaction and cost controls
Physical requirements:
Extensive standing, without breaks
Exposure to heat, steam, smoke, cold
Reaching heights of approximately 6 feet and depths of 2 1/2 - 3 ft.
Must have high level of mobility/flexibility in space provided
Must be able to fit through openings 30" wide
Must be able to work irregular hours under heavy pressure/stress during busy times
Bending, reaching, walking
Communicating with guests
Operating cash register
Carrying trays of food products weighing about 20 pounds for distances up to 30 feet
Lifting up to 50 pounds
Education level required:
High school diploma; some college or degree preferred
Experience required:
At least six months prior experience in guest service capacity
To apply: Please go to our website here and fill out the online application.https://careers.prkmc.com/search
Lakes Area Career Depot is coordinated by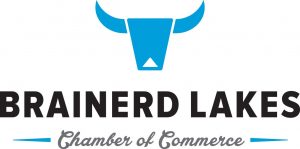 and is funded in part by the Initiative Foundation, a regional foundation, and Sourcewell.