Lakes Area Career Depot
The Lakes Area Career Depot is a one-stop shop for exploring careers. Use the links at the right to walk you through the steps of discovering what career is right for you, how to find your first job, or to learn more about area businesses.
Businesses — add your jobs by completing an online form.
Job listings change frequently as new job postings are added daily, so continue to check back often to this page.
Cook
Perkins (Brainerd)
Perkins
in
Brainerd
is hiring for a
cook!
Responsibilities include:
Preparing menu items according to company policies, procedures, programs, and performance standards
Performing all duties to maximize guest satisfaction and a quality work environment as directed Kitchen Manager or Manager on Duty
Position activities and tasks:
Reports to work well groomed, in a clean and proper uniform, and at all times practices good personal hygiene
Uses, maintains, and cleans all kitchen line equipment, plus preparation and storage areas
Stocks and rotates products on cooking line
Has sufficient knowledge of cooking stations, menu items and prep procedures to ensure correct portioning, quality, cooking time and performance standards
Cooks and prepares menu items according to guest request within company standards and following food safety and sanitation procedures
Monitors and oversees food temperatures during hot and cold handling to reduce the incidence of risk factors known to cause food borne illness
Anticipates, identifies and corrects system breakdowns to achieve maximum guest satisfaction
Communicates with the Manager on Duty and coworkers regarding product/services deficiencies, equipment, safety problems, etc
Physical requirements:
Continuous standing and walking
Frequent bending, reaching, twisting and pulling
Exposure to heat, steam, smoke, cold
Reaching heights of approximately 6 feet and depth of 2 1/2 - 3 ft.
Must have high level of mobility/flexibility in space provided
Must be able to fit through openings 30" wide
Must be able to work irregular hours under heavy pressure/stress during busy times
Lifting up to 50 pounds for a distance up to 30 feet
Supervision received:
Receives direction and training from the Manager on Duty as to specific procedures and assignments
Knowledge and skill required:
Basic skills such as sanitation, safety, and customer service can be taught through in-house training
Experience required:
To apply:
Please go to our website
here
and fill out the online application.
Lakes Area Career Depot is coordinated by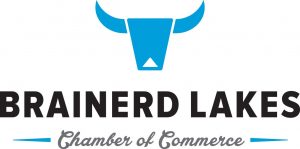 and is funded in part by the Initiative Foundation, a regional foundation, and Sourcewell.