Lakes Area Career Depot
The Lakes Area Career Depot is a one-stop shop for exploring careers. Use the links at the right to walk you through the steps of discovering what career is right for you, how to find your first job, or to learn more about area businesses.
Businesses — add your jobs by completing an online form.
Job listings change frequently as new job postings are added daily, so continue to check back often to this page.
JR Hospitality Ambassador
Grand Casino, Mille Lacs
SUMMARY: This position encourages candidates under 18 to work and fulfill the Departments and Grand Casino's needs while working entry-level positions; no cash/currency transactions allowed, no alcohol sales allowed, no positions on the Gaming Floor, no occupations deemed hazardous by the Department of Labor allowed.
ESSENTIAL DUTIES OF THE POSITION:
• Responsible for delivering excellent Guest Service in an upbeat, friendly manner.
• Encourages mutual respect, dignity and integrity with all Associates, by setting a positive example at all times.
• Participates as a team member with Grand Casino associates in producing a smoothly and efficiently run operation that meets the highest standards of guest service.
• Responsible for maintaining a clean and sanitary work area at all times in full accordance with state, tribal and Grand Casino's health regulations. • Communicates with Guests including wait times, verifying reservations and general information about the venue/area.
• Able to Follow Supervisors direction for performing tasks efficiently and safely.
• Address any Guest complaints to resolve them quickly and courteously in accordance to department standards or directs guest to appropriate person to resolve.
• Assists in maintaining standards of health, safety, and sanitation.
• Participates as a team member with any Associates in producing a smoothly and efficiently run operation that meets the highest standards of Guest Service.
• Must work the hours outlined in the Department of Labor Standards for employing under 18 Associates.
• Must be 15 years of age or older to apply, no applicants under 15 years of age will be considered.
• Any and all other duties as assigned.
COMPETENCIES
•Trustworthy and collaborative relationships with others.
• Organized and flexible to meet the needs of the business, guests and associates.
• Exhibit the values of the company culture; honesty, humility, truth, wisdom, love, respect, and bravery.
• Begin work on time for their scheduled shifts, schedule PTO in advance and exhibits flexibility in scheduling or supporting other Associates by assuming shifts from other team members or Department demands.
• Accomplishes required work within expected guidelines.
• Flexibility to work various roles and outlets
Apply
online
Lakes Area Career Depot is coordinated by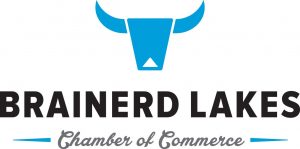 and is funded in part by the Initiative Foundation, a regional foundation, and Sourcewell.