Lakes Area Career Depot
The Lakes Area Career Depot is a one-stop shop for exploring careers. Use the links at the right to walk you through the steps of discovering what career is right for you, how to find your first job, or to learn more about area businesses.
Businesses — add your jobs by completing an online form.
Job listings change frequently as new job postings are added daily, so continue to check back often to this page.
Registered Nursing Assistant (NAR/CNA)
Cuyuna Regional Medical Center
Are you looking for a new opportunity to train as a Nursing Assistant (NAR) or a chance to share your NAR skills working on a service-oriented team? Do the people who know you best describe you as reliable, dependable, and trustworthy? Cuyuna Regional Medical Center is looking for a compassionate, empathetic, naturally positive individual to either join our care center team as an NAR or join us to train for the role. Nursing Assistants provide residents direct care and support under the guidance of the licensed nurse. The ideal candidate is passionate about caring for others and understands that our dedicated team places care center residents at the center of what we do every day.
Lakes Area Career Depot is coordinated by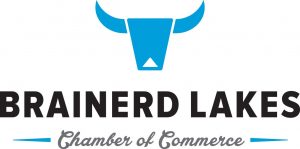 and is funded in part by the Initiative Foundation, a regional foundation, and Sourcewell.