Bridges Career Depot
The Bridges Career Depot is a one-stop shop for exploring careers. Use the links at the right to walk you through the steps of discovering what career is right for you, how to find your first job, or to learn more about area businesses.
Businesses — add your jobs by completing an online form.
Job listings change frequently as new job postings are added daily, so continue to check back often to this page.
Dietary Aide
Cuyuna Regional Medical Center
Cuyuna Regional Medical Center is hiring for a dietary aide!

Dietary Aides serve high quality meals to residents, guests and all Senior Housing Campus personnel. They must continually strive to maintain the highest possible standards of service and sanitation. Dietary Aide must also assist the Culinary team toward the achievement of the goals of the Senior Housing campus and Cuyuna Regional Medical Center. High quality care and overall efficiency are essential components to this success.

POSITION QUALIFICATIONS
Education and Experience:
Previous experience in food service, commercial housekeeping or janitorial field preferred
License/Certificates:
Valid Minnesota Driver's License, preferred
Special Skills and Aptitudes:
Effective interpersonal relationship skills including good listening and communication skills
Ability to communicate effectively in variety of settings and with a variety of people at different organization levels
Ability to handle confidential information discreetly and appropriately
Ability to adapt resources to meet the needs of the situation
Exercises good judgment, flexibility, creativity, and insight to problem solving
Adjusts to stressful situations with confidence and good judgment
Essential responsibilities include:
Demonstrates ability to participate in food/beverage prep and service including attractively arranging salads and desserts
Serves meals to all residents and guests in accordance with facility guidelines
Must adhere to established menu plans and catering details
Participates in service and clean-up of Culinary Services activities including dining room, kitchen, deli, and catered events
Assists in establishing a clean, safe, home environment for the clients and community in private and public locations
Demonstrate Standards of Excellence when other duties are assigned
We are offering full and part time positions based on availability. Positions are available at our Heartwood and CRMC location. Weekend and holiday rotation required.
To apply: Please go to our website here and fill out the online application.
Bridges Career Depot is coordinated by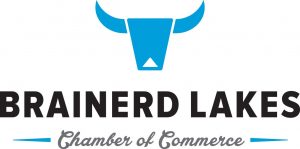 and is funded in part by the Initiative Foundation, a regional foundation, and Sourcewell.