Bridges Career Depot
The Bridges Career Depot is a one-stop shop for exploring careers. Use the links at the right to walk you through the steps of discovering what career is right for you, how to find your first job, or to learn more about area businesses.
Businesses — add your jobs by completing an online form.
Job listings change frequently as new job postings are added daily, so continue to check back often to this page.
Registered Nursing Assistant (NAR/CNA)
Cuyuna Regional Medical Center
Cuyuna Regional Medical Center
is hiring for a
Registered Nursing Assistant (NAR/CNA)!
Registered Nursing Assistants are an essential part of the nursing team. They provide direct care for residents that are consistent with each resident's plan of care and provide a "homelike" environment for the resident. Registered Nursing Assistants must continually work toward the achievement of the goals of CRMC. Quality care and overall efficiency are essential components to this success.
Position Qualifications
Education and Experience:
Successful completion of an approved nursing assistant training program and competency evaluation within four months from the date of employment
License/Certificates:
Active certification with the Minnesota Nursing Assistant Registry required
Candidate may prove that he or she has recently successfully completed an approved training program and has not yet been included in the registry
Special Skills and Aptitudes:
Effective interpersonal skills - building a positive relationship with residents, coworkers, and others
Understand the best practices used in providing personal care for residents
Able to practically apply knowledge of infection prevention, safety principles, and proper procedures to work situations
Demonstrate care and compassion in all interactions
Capable of following and carrying out verbal and written instructions
Proficient observational and reporting skills
Ability to adapt resources to meet the needs of the situation
Essential Responsibilities:
Responsible for the direct care of residents assigned to him/her in collaboration with and under the guidance of the licensed nurse
Provide care for each resident in a manner that protects and promotes dignity, privacy, self determination, and resident rights
Offer and respect resident choices in matters of daily routine
Refer to resident by name of his/her choice
Report significant resident data and changes in condition to the licensed nurse
Attend 12 hours of training each year
Maintain compliance with state and federal guidelines
Monitor physical environment for safety or fire hazards
Correct and/or report problems immediately
Demonstrate Standards of Excellence when other duties are assigned
We are offering full and part time positions based on availability. Weekend and holiday rotation required.
To apply:
Please go to our website
here
and fill out the online application.
Bridges Career Depot is coordinated by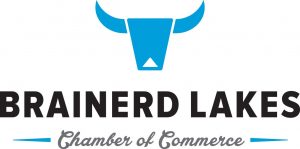 and is funded in part by the Initiative Foundation, a regional foundation, and Sourcewell.