Bridges Career Depot
The Bridges Career Depot is a one-stop shop for exploring careers. Use the links at the right to walk you through the steps of discovering what career is right for you, how to find your first job, or to learn more about area businesses.
Businesses — add your jobs by completing an online form.
Job listings change frequently as new job postings are added daily, so continue to check back often to this page.
Environmental Services Aide
Cuyuna Regional Medical Center
Cuyuna Regional Medical Center
is hiring for an
environmental services aide!
To provide a clean, safe, and sanitary environment for residents/patients, visitors, and employees of the Cuyuna Regional Medical Center. Perform duties efficiently with a commitment to quality and excellence.
Position Qualifications
Education and Experience:
High School education preferred
Must have sufficient reading ability to read instructions and chemical product labels and fill out maintenance request
Must be able to follow written and oral instructions, interact with all members of the healthcare team, and respond appropriately to all requests
License/Certificates:
Special Skills and Aptitudes:
Effective interpersonal relationship skills including good listening and communication skills
Ability to adapt resources to meet the needs of the situation
Ability to communicate effectively in variety of settings and with a variety of people at different organization levels
Ability to operate all equipment for this position
Exercises good judgment, flexibility, creativity, and insight to problem solving
Adjusts to stressful situations with confidence and good judgment
Ability to multi task and manage multiple dissimilar projects
Uses supplies and equipment in a cost effective manner while ensuring safety and cleanliness
EVS Lead:
Customer service and communication skills are essential
Ability to work all shift times within range of normal schedule
Essential responsibilities:
Follow established policies of CRMC and the Environmental Services Department
Provide a clean, safe, and sanitary environment throughout the facility
Clean, disinfect, dust, and vacuum all necessary rooms and fixtures within the facility to maintain a clean environment. This includes walls, ceilings, windows, sinks, toilets, exam tables, mirrors, telephones, in all rooms, hallways, etc.
Operate equipment as necessary to complete tasks
Replenish supplies (toilet paper, paper towels, cleaning supplies, etc.) as needed
Empty trash and transport to the dumpster
Follow safe work practices and utilize personal protective equipment appropriately for all tasks
Follow all safety rules and comply with all State and Federal requirements
Maintain open communication with other departments in order to provide quality service for patients, visitors and co-workers
Demonstrate a Can-Do Spirit when other duties are assigned
Environmental Services Aide Lead:
Provide day to day direction to staff in daily operations to include taking calls and redirecting staff to priority tasks
Ensure quality standards are being met by completing a daily walk through of public and high visibility areas
Oversee compliance to cleaning standards and performance expectations
Trains new staff and provide training to current staff as necessary
Communicate performance concerns to manager
Assist in the completion of orientation competency evaluations for new employees
Assist in maintaining stock items and submit purchase orders on needed items
Assist manager in scheduling including the consideration of schedule requests
We are offering full and part time positions based on availability. Weekend and holiday rotation required.
To apply:
Please go to our website
here
and fill out the online application.
Bridges Career Depot is coordinated by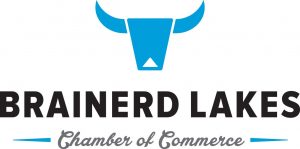 and is funded in part by the Initiative Foundation, a regional foundation, and Sourcewell.