Bridges Career Depot
The Bridges Career Depot is a one-stop shop for exploring careers. Use the links at the right to walk you through the steps of discovering what career is right for you, how to find your first job, or to learn more about area businesses.
Businesses — add your jobs by completing an online form.
Job listings change frequently as new job postings are added daily, so continue to check back often to this page.
Seasonal Water Patrol Deputy
POSITION SUMMARY: The Water Patrol Deputys general mission is to provide security and enforcement patrol of area lakes and rivers. This position is responsible for promoting the safety and well-being of all users of the waterways within Morrison County through public relations, education and enforcement of local ordinances and statutes. QUALIFICATIONS: Experience with the safe operation of watercraft, outboard motor operation and towing watercraft/trailers behind a motor vehicle. Knowledge of general water related safety. Knowledge of applicable rules, regulations and laws associated with the operation of watercraft. Current First Aid and CPR training and certification. Currently possess a valid Minnesota Drivers License. High school diploma or equivalent Must have social and general intelligence with an aptitude for police operations. Ability to maintain a calm and professional manner at all times. Ability to communicate verbally and in writing effectively. Ability to produce complete, clear and concise written reports. Ability to physically restrain subjects, if necessary.
Bridges Career Depot is coordinated by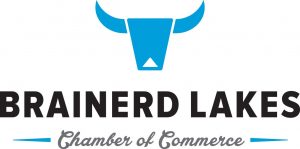 and is funded in part by the Initiative Foundation, a regional foundation, and Sourcewell.