Bridges Career Depot
The Bridges Career Depot is a one-stop shop for exploring careers. Use the links at the right to walk you through the steps of discovering what career is right for you, how to find your first job, or to learn more about area businesses.
Businesses — add your jobs by completing an online form.
Job listings change frequently as new job postings are added daily, so continue to check back often to this page.
Janitor/Housekeeping
Hours for this position are 11:30am-8:00pm, Monday-Friday. POSITION SUMMARY: The Custodian reports directly to the Facilities Manager and is responsible for cleaning and maintaining the general appearance of the Government Center buildings in accordance with all applicable OSHA, Federal, State and Local community standards in an effort to maximize employees and the publics perception of our facility as a clean, well-run operation. The incumbents' responsibilities are primarily custodial functions and also interactions with other employees and/or the general public. This position works with all Government Center departments and employees. QUALIFICATIONS: Requires high school diploma or general equivalency and prefer some previous experience in a custodial position or a relevant combination of education and experience. Prefer good interpersonal skills. Must be able to lift, push, pull and move items in excess of 50 pounds on a daily basis.
Bridges Career Depot is coordinated by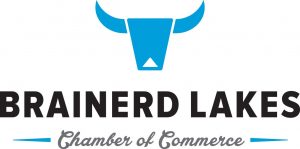 and is funded in part by the Initiative Foundation, a regional foundation, and Sourcewell.