Lakes Area Career Depot
The Lakes Area Career Depot is a one-stop shop for exploring careers. Use the links at the right to walk you through the steps of discovering what career is right for you, how to find your first job, or to learn more about area businesses.
Businesses — add your jobs by completing an online form.
Job listings change frequently as new job postings are added daily, so continue to check back often to this page.
Food Service Assistant
POSITION SUMMARY: The Food Service Assistant position reports to the Food Service Coordinator, and is responsible, on a daily basis, for the preparation and serving of balanced, nutritious meals to the inmates at the Morrison County Jail. The incumbent in this position is also responsible for the cleanliness of the kitchen and maintaining the food in a manner to protect against spoilage and contamination. The incumbent makes substitutions to various food groups, following State Health Codes, and Department of Correction Rules and Regulations, keeping in mind specific Doctors orders for particular inmates. PRINCIPAL ACCOUNTABILITIES: A. Determines the number of trays that need to be prepared, (up to 86), for a particular meal; follows previously prepared menu by the Food Service Coordinator. The menu is followed with few exceptions and if an exception is made, that exception has to be logged. Prepares meals from, Scratch; the raw product is taken by the cooks and prepared in a nutritious manner to be served to the inmates. Meals prepared include breakfast, dinner and supper, 7 days a week, 365 days a year. B. Maintains a cleaning schedule for the kitchen including: the walk in coolers; freezers; and dry food storage areas. Cleans the range hoods by crawling on ladders and leaning over the stove to get up into the hood to clean the grease and soot. Lifts and carries heavy containers of water and soapy solutions, bleach and other cleaning chemicals. Mops floors, walls, ceilings, cleans freezer, cooler and shelves. Cleans equipment on a regular basis to meet standards of the Department of Corrections under Minnesota State Health Codes. C. Unloads and proper storage of the food items upon delivery. Lifts boxes of up to 50 pounds or more and places them in storage. Stores items in cooler; certain food items are not to be stored in the vicinity of others to prolong the nutritious value of the food items. Store, label and date food items, so that first in, first out policy is maintained. Leftovers labels and dated according to food code. Makes decision about delivered food that doe not meet delivery standards. Return to vendor for credit. D. Provides work direction to an on-the-job training (OJT) individual in the kitchen. Answers phones in the kitchen and transfers calls; calls received from food vendors or other people in the court house. Delivers food to Sheriffs Dept., special meetings, Judges meals, etc. Ensures that the Doctors orders are followed in reference to specific diets of an inmate. E. Performs other job duties and project in accordance with Morrison County policies and procedures as directed by the Food Service Coordinator. Attends and participates in workshops, continuing educational programs, committees, boards, seminars, in-service training, etc., as approved Follows established safety and infection control policies and procedures, and participates in all required in-service training regarding fire safety, disaster preparedness, infection control, and safety regulations. Maintains work areas in a sanitary and safe manner, and follows departmental dress code. Follows all established safety procedures and precautions when operating office equipment. Follow changing new food safety requirements. WORKING CONDITIONS: This position requires an individual to be able to stand in one position for a period of time or walk from one area to another in order to properly prepare the meals. The position is required to unload food items weighing up to 50 pounds and then properly store those. The position will require entering a cooler and freezer on a daily basis to retrieve items for food preparation. (The position works in a kitchen environment, thus; has to work in hot steamy areas while working with the steam kettle or over grills preparing hamburgers or other grilled food and also working around a deep fat fryer and dish washer. There is a risk of injury when working with the grill or a steam kettle or a dish washer or other hot piece of equipment in a kitchen.). QUALIFICATIONS: Must have a working knowledge of kitchen equipment such as mixers, meat slicers, dish washers, blenders and food processors, ovens, steam kettles and deep fat fryers. Must be able to demonstrate the ability to prepare meals in a nutritious, taste appealing and safe manner on time. Must be able to show a minimum of two years experience cooking and preparing meals for a large number of people on a routine basis. Must have a knowledge of the specific food groups. Must be capable of lifting up to 50 pounds on a irregular basis. Must be capable of climbing step ladders and reaching above their head in order to clean certain pieces of equipment in the kitchen. Must be able to stand for up to an hour at a time while preparing meals. Must be able to read and understand routine recipes with the possibility of using substitutions for some ingredients.
Lakes Area Career Depot is coordinated by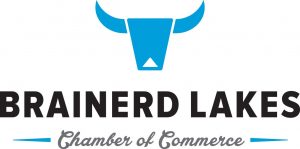 and is funded in part by the Initiative Foundation, a regional foundation, and Sourcewell.