Bridges Career Depot
The Bridges Career Depot is a one-stop shop for exploring careers. Use the links at the right to walk you through the steps of discovering what career is right for you, how to find your first job, or to learn more about area businesses.
Businesses — add your jobs by completing an online form.
Job listings change frequently as new job postings are added daily, so continue to check back often to this page.
Seasonal Engineer Technician
Morrison County
POSITION SUMMARY: The Public Works Seasonal Engineering Worker is under the direction of the Assistant Engineer and the Construction Engineer. This position is responsible for seasonal duties as directed by their supervisor, which includes but is not limited to load counting, assisting the survey and staking crew, gravel sample analysis, running errands, paperwork and documentation. The Seasonal Engineering Worker must perform these duties in a safe and efficient manner and in accordance with current Federal, State and local standards, guidelines and regulations, established policies and procedures.
PRINCIPAL ACCOUNTABILITIES:
Operate skillfully and safely the necessary equipment essential for maintaining and protecting Morrison County's infrastructure. This includes pickup truck, radio, survey equipment, gravel sample lab equipment, computers and miscellaneous power and hand tools.
Provide field assistance, as needed, to the Engineering Technicians.
Perform data entry into engineering software.
Provide assistance during road construction projects.
Perform other job duties/projects in accordance with Morrison County policies and procedures and as directed by the Construction Engineer or the Assistant Engineer.
Follow established personnel and safety policies.
Maintain work areas in a sanitary and safe manner and follow departmental dress code.
WORKING CONDITIONS: Must be able to lift, push, pull and move materials, etc. often in excess of fifty pounds, and at times over one hundred pounds. Requires working in extreme weather conditions. Must be able to tolerate exposure to bees, mosquitoes, ticks, insects, animals, poison ivy, poison oak, noxious weeds and all other natural environmental hazards. Requires working in hazardous environment that may require protective equipment that results in physical discomfort due to fumes, temperature, dust and noise.
QUALIFICATIONS: High school diploma with a Class D Drivers License. Must have one year of experience operating the above-described equipment or be enrolled in a civil engineering program. Must have the ability to read, implement and comprehend operating and maintenance manuals for all equipment. Must possess the ability to deal tactfully with fellow employees, government representatives and the general public. Must be able to follow written and verbal instructions.
To apply,
visit our website
(https://www.morrison.mn.us) and click on career opportunities.
Bridges Career Depot is coordinated by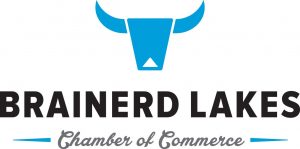 and is funded in part by the Initiative Foundation, a regional foundation, and Sourcewell.