Lakes Area Career Depot
The Lakes Area Career Depot is a one-stop shop for exploring careers. Use the links at the right to walk you through the steps of discovering what career is right for you, how to find your first job, or to learn more about area businesses.
Businesses — add your jobs by completing an online form.
Job listings change frequently as new job postings are added daily, so continue to check back often to this page.
PT Food Service Assistant
POSITION SUMMARY: The Food Service Assistant position reports to the Food Service Coordinator, and is responsible, on a daily basis, for the preparation and serving of balanced, nutritious meals to the inmates at the Morrison County Jail. The incumbent in this position is also responsible for the cleanliness of the kitchen and maintaining the food in a manner to protect against spoilage and contamination. The incumbent makes substitutions to various food groups, following State Health Codes, and Department of Correction Rules and Regulations, keeping in mind specific Doctors orders for particular inmates. QUALIFICATIONS: Must have a working knowledge of kitchen equipment such as mixers, meat slicers, dish washers, blenders and food processors, ovens, steam kettles and deep fat fryers. Must be able to demonstrate the ability to prepare meals in a nutritious, taste appealing and safe manner on time. Must be able to show a minimum of two years experience cooking and preparing meals for a large number of people on a routine basis. Must have a knowledge of the specific food groups. Must be capable of lifting up to 50 pounds on a irregular basis. Must be capable of climbing step ladders and reaching above their head in order to clean certain pieces of equipment in the kitchen. Must be able to stand for up to an hour at a time while preparing meals. Must be able to read and understand routine recipes with the possibility of using substitutions for some ingredients.
Lakes Area Career Depot is coordinated by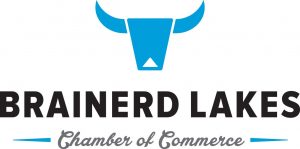 and is funded in part by the Initiative Foundation, a regional foundation, and Sourcewell.