Lakes Area Career Depot
The Lakes Area Career Depot is a one-stop shop for exploring careers. Use the links at the right to walk you through the steps of discovering what career is right for you, how to find your first job, or to learn more about area businesses.
Businesses — add your jobs by completing an online form.
Job listings change frequently as new job postings are added daily, so continue to check back often to this page.
Customer Service Team Member
Fleet Farm
Fleet Farm
in Baxter is hiring for a part-time
customer service team member
!
Here at Fleet Farm, providing the best customer service is our priority. If you are friendly, self-motivated, dependable, and enjoy serving others, this role is for you!
As a customer service team member, you ensure that all customers are receiving a friendly and efficient checkout experience. This position will handle customer exchanges, returns, and complaints.
Job Responsibilities:
Ensure each customer receives excellent customer service by greeting and acknowledging each customer
Remain knowledgeable on all store products and services to resolve customer complaints and to answer customer questions
Follow all company policies and procedures as it related to exchanges and returns
Accurately scan and bag items ensuring customers receive courteous service
Process and handle monetary transactions including cash, check, gift card, credit/debit card, etc
Maintain brand standards at the front end area and sales floor
Help cashier team deliver a rewarding shopping experience for our customers
Qualifications:
Previous retail experience preferred
Ability to effectively communicate with all walks of life
Basic math and computer skills
Ability to work a flexible schedule to meet the needs of the business including nights, weekends and holidays
If you have a customer first attitude and meet the qualifications listed above, please apply today!
To apply:
Go to our website
here
and fill out the online application.
Lakes Area Career Depot is coordinated by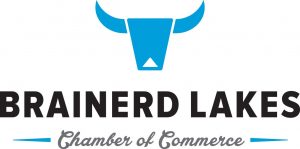 and is funded in part by the Initiative Foundation, a regional foundation, and Sourcewell.