Lakes Area Career Depot
The Lakes Area Career Depot is a one-stop shop for exploring careers. Use the links at the right to walk you through the steps of discovering what career is right for you, how to find your first job, or to learn more about area businesses.
Businesses — add your jobs by completing an online form.
Job listings change frequently as new job postings are added daily, so continue to check back often to this page.
Preppers (Houseperson)
Position Overview:
The Prepper is responsible for the removal of linen and refuse following a guests stay in order to streamline the cleaning process for the housekeeping team. The position is involved with transporting linen (this may involve driving) and making beds to further assist the department. As guest service is everyone's job, responsible for providing excellent, memorable guest service to all guests while maintaining outstanding professionalism that reflects the Company's commitment to creating memories for its guests, staff and shareholders.
Duties & Responsibilities:
Reasonable accommodations may be made to enable individuals with disabilities to perform the essential functions.
Prepare recently vacated units for cleaning by removing used linen and refuse prior to the housekeeping teams entry

Transport linen to appropriate laundry locations

Making guest beds within company and hospitality standards

Stocking public area closets with products and cleaning supplies at designated locations

Maintain safe exterior walkways by shoveling and spreading salt/sand

Wash reachable outside windows at designated locations as assigned.

Replenish supplies and chemicals in linen closets as assigned

Stock and maintain linen trailers and golf carts

Other duties may be assigned
Job Requirements:
Comfort with repetitive tasks on a daily basis

Ability to manage time well, meet imposed deadlines and ability to work flexible hours

The position requires the ability to lift over 80 pounds occasionally.
This position requires the ability to stand, walk (6-7 hours at a time), and climb stairs, reach & bend.

The position requires that the employee be able to read basic chemical labels and write in complete sentences in submitting reports and assessments.
Education & Experience
High school diploma or GED or one (1) year equivalent experience

Valid drivers' license for use of company vehicles may be required for certain roles
Lakes Area Career Depot is coordinated by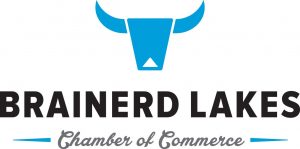 and is funded in part by the Initiative Foundation, a regional foundation, and Sourcewell.