Lakes Area Career Depot
The Lakes Area Career Depot is a one-stop shop for exploring careers. Use the links at the right to walk you through the steps of discovering what career is right for you, how to find your first job, or to learn more about area businesses.
Businesses — add your jobs by completing an online form.
Job listings change frequently as new job postings are added daily, so continue to check back often to this page.
RAMA - Resident Assistant, Medication Aide - Bethany AL - PRN
Good Samaritan Society Communities of Brainerd and Pine River
Facility: GSS MN Brainerd Bethany Location: Brainerd, MN Address: 804 Wright St, Brainerd, MN 56401, USA Shift: Varies Job Schedule: PRN Weekly Hours: Varies Salary Range: $14.00 - $19.50/hour depending on experience Our staff is compassionate and dedicated to the residents. The Good Samaritan Society is proud to be one of the largest non-profit providers of senior services in the US. Since our founding in 1922, we have been driven by our mission and belief. We believe everyone deserves to be treated with respect, dignity, and compassion. Some of the benefits to working at Good Samaritan Society are: Competitive Compensation Direct access to your earnings daily Shift Differential Flexible Scheduling Options Available Fun, Family Oriented Work Environment Salary Increases Referral Bonuses Advancement Opportunities Compassionate Leave Education Assistance Scholarships and Sponsorships Continuing Education Years of Service Recognition Program Job Summary: Provides care and services such as medication administration, healthcare services, activities of daily living assistance and other duties, as assigned, in a caring, safe and efficient manner and is responsible to perform according to location standards and procedures. Assists residents with self-administration of medications. May administer medications with proper training. Assists residents in maintaining proper and clean appearance. Assists residents with bathing and maintaining cleanliness of all body areas. Helps residents with toileting needs. Helps residents with dressing and undressing and maintaining proper clothing. Assists residents in transferring, repositioning and walking. Obtain vital signs accurately and reports changes in resident health status. Adheres to OSHA and CDC guidelines to minimize infections by following aseptic cleaning techniques, including those that apply to blood borne pathogens. Demonstrates safe and proper techniques for chemical use, and follows SDS guidelines for any exposure. Assists with preparing and serving nutritious, appealing meals and snacks to residents following orders, standards and regulations. Folds, hangs and distributes clean linens and personal clothing. Prepares and launders soiled linen / clothing. Cleans residents' rooms and bathrooms, work areas and other public areas. Takes part in community involvement in location and works with volunteers. Qualifications: High School Diploma or equivalent preferred. High School Diploma or GED may be required based on working state. If working at a facility in which a lift is utilized to move residents, must meet the minimum state age requirement. Must complete and maintain assigned medication administration training program and competencies per state guidelines. Benefits: The Good Samaritan Society offers an attractive benefits package for qualifying full-time and part-time employees. Depending on eligibility, a variety of benefits include health insurance, dental insurance, vision insurance, life insurance, a 401(k) retirement plan, work/life balance benefits, and a generous time off package to maintain a healthy home-work balance. For more information about Total Rewards, visit https://sanfordcareers.com/benefits . The Good Samaritan Society is an EEO/AA Employer M/F/Disability/Vet. If you are an individual with a disability and would like to request an accommodation for help with your online application, please call 1-877-673-0854 or send an email to talent@sanfordhealth.org . The Good Samaritan Society has a Drug Free Workplace Policy. An accepted offer will require a drug screen and pre-employment background screening as a condition of employment. Req Number: R-0120655 To protect our patients and our staff, Sanford Health and The Good Samaritan Society require employees to be fully vaccinated for COVID-19 as a condition of employment, subject to accommodation. Job Function: Nursing
Lakes Area Career Depot is coordinated by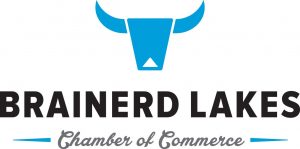 and is funded in part by the Initiative Foundation, a regional foundation, and Sourcewell.