Bridges Career Depot
The Bridges Career Depot is a one-stop shop for exploring careers. Use the links at the right to walk you through the steps of discovering what career is right for you, how to find your first job, or to learn more about area businesses.
Businesses — add your jobs by completing an online form.
Job listings change frequently as new job postings are added daily, so continue to check back often to this page.
Nursing Assistants (Woodland)
Good Samaritan Society Communities of Brainerd and Pine River
The
Good Samaritan Society
is hiring for a
part-time evening shift nursing assistant
at our
Woodland facility.
We offer Nursing Scholarships!!! Are you looking for a NEW, FUN, and REWARDING career where you can make a difference in someone's life? Consider working as a Non-Certified Nursing Assistant at Good Samaritan Society – Woodland! You will have the opportunity to work in our Skilled Nursing Facility serving 36 beds everyday where you can touch people's lives by providing compassion and care to our elderly residents living in long term care.
We are located in the beautiful Brainerd Lakes Area with public access to over 460 lakes within 25 miles, and beautiful famous walking/bike trails.
THIS POSITION WILL REQUIRE THE CNA COURSE COMPLETION WITHIN 120 DAYS.
The CNA course is 100% paid for by the society, as well as your time in the class.
We are currently hiring for the following hours
7PM-1AM.
This position is part time and works 42-48 hours per bi-weekly pay period, requires working every other weekend and every other holiday.
This position provides care to assigned residents in a caring, safe and efficient manner and is responsible to perform according to location standards, procedures and individualized resident care plans. Non-Direct Resident Care Helps residents with maintaining proper clothing and personal items; assists residents in maintaining proper and clean appearance.
Job duties include:
Assists residents by passing snacks and trays, pouring beverages as needed, and provides a positive dining experience. Keeps residents' living areas pleasant and orderly
Maintains residents' privacy and confidentiality of personal information. Provides residents with opportunities for independence and choice consistent with their care plans
Observes and reports residents' conditions to appropriate staff. Documents all completed work and tests performed
Responds appropriately to residents' requests for help and maintains positive relationships with residents' friends and family members
Works with team members and other staff members in a helpful, respectful and courteous manner
Qualifications:
A high school education or higher education is not required to be hired into this job
Prior work experience may not be required to be hired into this job
No certification required
Ability to perform assigned tasks and meet requirements for in-services, training and meeting attendance; must be able to use the electronic medical record for documentation
Ability to satisfactorily complete a training program approved by the location
Basic ability to communicate and comprehend; ability to measure and comprehend certain quantities
To apply:
Please go to our website
here
and fill out the online application.
**All qualified applicants will receive consideration for employment without regard to race, color, religion, gender, sexual orientation, gender identity, national origin, citizenship, age, disability, veteran status, genetic information, marital status or other protected status. An accepted offer will require a drug screen and pre-employment background screening as a condition of employment.**
Bridges Career Depot is coordinated by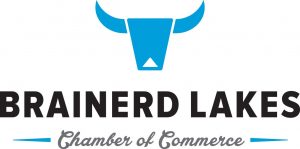 and is funded in part by the Initiative Foundation, a regional foundation, and Sourcewell.