Lakes Area Career Depot
The Lakes Area Career Depot is a one-stop shop for exploring careers. Use the links at the right to walk you through the steps of discovering what career is right for you, how to find your first job, or to learn more about area businesses.
Businesses — add your jobs by completing an online form.
Job listings change frequently as new job postings are added daily, so continue to check back often to this page.
Team Member
KFC (Baxter)
KFC in Baxter
is hiring for a
Team Member!
As a Team Member, you could be the smiling face that greets and serves customers. Or you could be the cook that prepares our world famous chicken (and tell your friends you know the "secret" – just kiddin'). Whatever job you do, you know what you do matters – to your team and to your customers.
Requirements:
The good news is that your training will teach you everything you need to know to succeed on the job. But there are a few skills you should have from the get-go:
You're a fun and friendly person who values customers and takes absolute pride in everything you do
You like talking – a lot – even to strangers (despite what your Mom told you). This is important, because you're not able to text message customers
You've got attitude - the right kind of course - and understand the need to be on time, all the time. With loads of energy, you understand that work is easier – and more fun – working as a team
And you're at least 16 years old
To read the full job description, or to apply:
Please go to our website
here
and fill out the online application.
Lakes Area Career Depot is coordinated by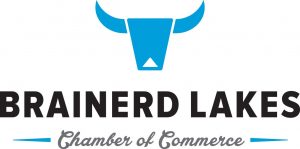 and is funded in part by the Initiative Foundation, a regional foundation, and Sourcewell.