Lakes Area Career Depot
The Lakes Area Career Depot is a one-stop shop for exploring careers. Use the links at the right to walk you through the steps of discovering what career is right for you, how to find your first job, or to learn more about area businesses.
Businesses — add your jobs by completing an online form.
Job listings change frequently as new job postings are added daily, so continue to check back often to this page.
Crew Member
Culver's
Culver's is looking for True Blue Crew Members!
Now Hiring UP TO $16.00/hr based on experience and availability for adults (18+)
Now Hiring UP TO $13/hr based on experience and availability for minors
Join our FAMILY OWNED business and come grow your career with us!
Got Heart? Got Hustle? Get Hired TODAY!
Culver's provides a great opportunity for people of all ages and backgrounds to gain life experiences far beyond just serving a great product in a fun and friendly environment.
Flexible Hours: We fully understand that our Team Members have commitments to their families, friends, school, church, sport teams and more. We will happily arrange your schedule around these commitments.
Closed Holidays: We proudly close our doors on Easter, Thanksgiving, Christmas and New Years Day to allow our Team Members to spend time with their family and friends.
No Experience is Necessary: Bring your friendly, outgoing personality with a passion for ensuring high quality Guest Service. We will provide you with all the comprehensive training that is needed needed for you to become a successful True Blue Team Member!
To view the full job description, please go here.

To apply: Go to our website and fill out the online application.
Lakes Area Career Depot is coordinated by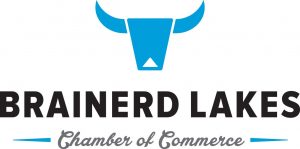 and is funded in part by the Initiative Foundation, a regional foundation, and Sourcewell.