Bridges Career Depot
The Bridges Career Depot is a one-stop shop for exploring careers. Use the links at the right to walk you through the steps of discovering what career is right for you, how to find your first job, or to learn more about area businesses.
Businesses — add your jobs by completing an online form.
Job listings change frequently as new job postings are added daily, so continue to check back often to this page.
Environmental Services Technician/Housekeeping
Essentia Health Systems
Essentia Health St Joseph's Medical Center
in Brainerd is hiring for
Environmental Services Technician/Housekeeping.
Under direct supervision, position is responsible for maintaining cleanliness and quality within the healthcare facility in support of Essentia Health standards. Cleans and services patient, public, clinical, and administrative areas, maintaining a well-groomed appearance. Includes other designated activities such as management of linens and inventory distribution, stocking, and collection. Contact with patients ranging in age from newborn to elderly, may occur while performing job responsibilities.
Education Qualifications:
Licensure/Certification Qualifications:
To read the full job description, or to apply
, please go to our website
here.
Bridges Career Depot is coordinated by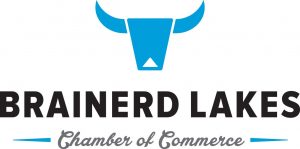 and is funded in part by the Initiative Foundation, a regional foundation, and Sourcewell.