Bridges Career Depot
The Bridges Career Depot is a one-stop shop for exploring careers. Use the links at the right to walk you through the steps of discovering what career is right for you, how to find your first job, or to learn more about area businesses.
Businesses — add your jobs by completing an online form.
Job listings change frequently as new job postings are added daily, so continue to check back often to this page.
Cook
Essentia Health Systems
Essentia Health St Joseph's Medical Center
in Brainerd is hiring for a
cook!
Job duties include:
Provides high quality appealing and nutritious foods to customers through food service through large and small scale cooking, baking and, basic food preparation, general cleaning and stocking of food services areas
Properly uses and cares for institutional food service equipment
Strictly adheres to infection control guidelines during food handling to prevent food contamination
Carefully follows Dietary recipes, guidelines, and departmental policies
Work Experience:
Experience in kitchen preparation and cooking, quantity food cooking experience or experience working in an institutional food services department is preferred
Education Qualifications
No educational requirements
Licensure/Certification Qualifications
To read the full job description
, or to apply, please go to our website
here
.
Bridges Career Depot is coordinated by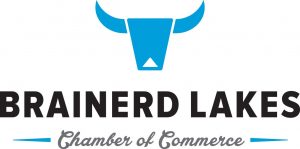 and is funded in part by the Initiative Foundation, a regional foundation, and Sourcewell.