Bridges Career Depot
The Bridges Career Depot is a one-stop shop for exploring careers. Use the links at the right to walk you through the steps of discovering what career is right for you, how to find your first job, or to learn more about area businesses.
Businesses — add your jobs by completing an online form.
Job listings change frequently as new job postings are added daily, so continue to check back often to this page.
Engineering Intern
$19 per hour up to 640 hours Application Deadline: March 17, 2023 at 4:30 p.m. The primary objective for the position is to assist with construction projects, inspections, quantities and material control, and miscellaneous projects such as stormwater pond inspections, and pavement marking plans. The required qualifications for the position are 18 years of age or older, valid driver's license, and must be enrolled in a post-secondary institution. Monday-Friday, 8 a.m. to 4:30 p.m. with occasional evening hours. To be considered for the position, please submit an application, resume, and letter of interest. The position is open until filled, with priority provided to application materials received by the application deadline.
Bridges Career Depot is coordinated by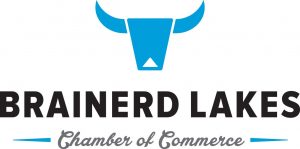 and is funded in part by the Initiative Foundation, a regional foundation, and Sourcewell.