Bridges Career Depot
The Bridges Career Depot is a one-stop shop for exploring careers. Use the links at the right to walk you through the steps of discovering what career is right for you, how to find your first job, or to learn more about area businesses.
Businesses — add your jobs by completing an online form.
Job listings change frequently as new job postings are added daily, so continue to check back often to this page.
Ride Operator
Paul Bunyan Land
Paul Bunyan Land is hiring for a Ride Operator!
A ride operator must be energetic and a team player. This position requires confidence to operate an amusement ride properly to keep the guests and staff safe. The job provides the opportunity to be outside and to work with other ride operators.

It is a ride operator's responsibility to keep the rides and the surrounding area clean.

Great summer hours and a fun family atmosphere.

To apply: Please call us at 218-764-2524 and ask about employment opportunities.
Bridges Career Depot is coordinated by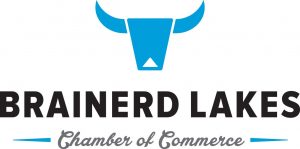 and is funded in part by the Initiative Foundation, a regional foundation, and Sourcewell.