Bridges Career Depot
The Bridges Career Depot is a one-stop shop for exploring careers. Use the links at the right to walk you through the steps of discovering what career is right for you, how to find your first job, or to learn more about area businesses.
Businesses — add your jobs by completing an online form.
Job listings change frequently as new job postings are added daily, so continue to check back often to this page.
Concessions Cashier
Paul Bunyan Land
Paul Bunyan Land is hiring for a Concessions Cashier!
This job requires a pleasant personality and the ability to take food orders from quests.

Responsibilities include, but are not limited to:
Operate a cash register
Count money accurately
Assist with the general cleaning of the dining area
This position requires a self motivator as well as a great team member.
PBL has great summer hours and an exciting work environment.
To apply: Please call us at 218-764-2524 and ask about employment opportunities.
Bridges Career Depot is coordinated by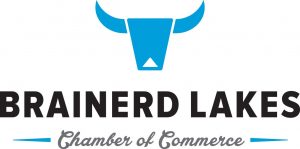 and is funded in part by the Initiative Foundation, a regional foundation, and Sourcewell.