Bridges Career Depot
The Bridges Career Depot is a one-stop shop for exploring careers. Use the links at the right to walk you through the steps of discovering what career is right for you, how to find your first job, or to learn more about area businesses.
Businesses — add your jobs by completing an online form.
Job listings change frequently as new job postings are added daily, so continue to check back often to this page.
Pizza Delivery Team - Brainerd
Casey's General Store - Baxter and Brainerd
Casey's General Store
in
Brainerd
is hiring a member for the
Pizza Delivery Team!
Everyone loves our Pizza Delivery Team Members! Join your local Casey's General Store as a Pizza Delivery Team Member. In this position, you will provide world class guest service in a friendly neighborhood environment where guests are the number one priority.
Pizza Delivery Team Members perform a
variety of duties including:
Running the cash register
Delivery of our famous Casey's pizza
Keeping the store stocked and clean
Operation of kitchen equipment in the production of prepared food items such as donuts, pizza, made to order sub sandwiches and more, all in a guest-focused environment
Take advantage of this great opportunity to join our team today!
To apply:
Please go to our website
here
and fill out the online application.
Bridges Career Depot is coordinated by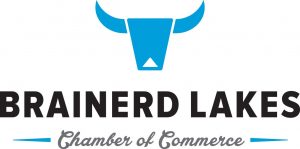 and is funded in part by the Initiative Foundation, a regional foundation, and Sourcewell.