Lakes Area Career Depot
The Lakes Area Career Depot is a one-stop shop for exploring careers. Use the links at the right to walk you through the steps of discovering what career is right for you, how to find your first job, or to learn more about area businesses.
Businesses — add your jobs by completing an online form.
Job listings change frequently as new job postings are added daily, so continue to check back often to this page.
Part-Time Store Associate (Little Falls)
ALDI
ALDI
in
Little Falls
is hiring for a
part-time store associate.
Our store employees are the face of the ALDI shopping experience. Their hard work makes it possible to uphold our company philosophy, providing quality products at the best possible price. Their smiles and pleasant demeanors keep customers coming back time and time again. Our store employees work many roles - from store associate to cashier to stocker - while providing excellent customer service. As a store employee, you're also responsible for merchandising product, monitoring inventory and keeping the store looking its best. It's an opportunity to get more out of your career and grow in an exciting environment.
Position Type:
Part-Time
Average hours
: Less than 25 hours/week
Starting Wage:
$13.90/hour plus a pay increase after the first year of employment
Duties and Responsibilities:
Assists management in achieving store appearance and maintenance standards
Identifies and rectifies hazards and/or equipment in need of maintenance to provide a safe environment
Assists management in achieving payroll and total loss goals
Assists customers with problems or concerns, and contacts management as appropriate regarding customers with problems or concerns
Provides feedback to management on all products, inventory losses, scanning errors, and general issues that could impact productivity
Processes customer purchases, performs general cleaning duties, and stocks shelves and displays neatly to maximize visibility and sales
Participates in taking store inventory counts according to guidelines
Complies with all established company policies and procedures
Collaborates with team members and communicates relevant information to direct leader
Upholds the security and confidentiality of documents and data within area of responsibility
Other duties as assigned
Performs within ALDI ACTS Competencies as outlined below
ALDI ACTS Competencies:
Collaborates and Cooperates with Team: Commits to and supports a collaborative working environment with peers and managers
Drives for Success: Delivers excellent performance by proactively taking concrete actions that adhere to ALDI policies and procedures, and persistently overcomes obstacles to improve results
Focuses on the Customer: Seeks to understand customer needs and makes an effort to satisfy them in order to create a pleasant shopping experience
Models ALDI Image: Presents self in a professional way in both typical and challenging situations which promotes a positive ALDI experience for customers and co-workers
Plans and Prioritizes: Makes decisions, sets priorities and organizes information while thinking about the pros and cons of possible outcomes and maintaining compliance with ALDI standards
Education and Experience:
High School Diploma or equivalent preferred
Prior work experience in a retail environment preferred
A combination of education and experience providing equivalent knowledge
Job Qualifications:
Provides prompt and courteous customer service
Ability to operate a cash register efficiently and accurately
Ability to safely and properly operate equipment, including electric/manual hand jack, floor scrubber, and cardboard baler
Ability to perform general cleaning duties to company standards
Ability to interpret and apply company policies and procedures
Excellent verbal and written communication skills
Gives attention to detail and follows instructions
Ability to work both independently and within a team environment
Ability to stay organized and multi-task in a professional and efficient manner
Meets any state and local requirements for handling and selling alcoholic beverages
Physical Demands:
Ability to stock merchandise from store receiving to shelving
Ability to place product, weighing up to 45 pounds, on shelving at various heights
Regularly required to sit, stand, bend, reach, push, pull, lift, carry, and walk about the store
ALDI offers competitive wages and benefits, including:
401(k) Plan
Company 401(k) Matching Contributions
Employee Assistance Program (EAP)
PerkSpot National Employee Discount Program
In addition, eligible employees are offered:
Medical, Prescription, Dental & Vision Insurance
Generous Vacation Time & 7 Paid Holidays
Short and Long-Term Disability Insurance
Life, Dependent Life and AD&D Insurance
Voluntary Term Life Insurance
To apply: Go to our website here and fill out the online application.

**ALDI is committed to equal opportunity for all employees and applicants. As a proud Equal Opportunity Employer (EOE), we do not discriminate based on race, color, national origin, ancestry, citizenship status, religion, sex, sexual stereotyping, sexual orientation, gender, gender identity, gender expression, age, marital status, mental or physical disability, medical condition, genetic information, military or veteran status, pregnancy (which includes pregnancy, childbirth, and medical conditions related to pregnancy, childbirth, or breastfeeding), or any other protected characteristic. Employment may be contingent upon ALDI's receipt of an acceptable and job-related drug test, motor vehicle report, and/or reference check, as applicable and permissible by law.**
Lakes Area Career Depot is coordinated by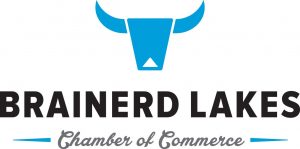 and is funded in part by the Initiative Foundation, a regional foundation, and Sourcewell.