Lakes Area Career Depot
The Lakes Area Career Depot is a one-stop shop for exploring careers. Use the links at the right to walk you through the steps of discovering what career is right for you, how to find your first job, or to learn more about area businesses.
Businesses — add your jobs by completing an online form.
Job listings change frequently as new job postings are added daily, so continue to check back often to this page.
Guest Advocate (Cashier/Front of store attendant)
Target
Target in Baxter is hiring for a Guest Advocate (Cashier/Front of store attendant)!

As part of our collaborative and guest-obsessed team, you help us create an experience that makes guests say "I love Target!" When you work at Target, you're helping every family discover the joy in everyday life. You're working alongside a dedicated team that brings their passion and pride to all that they do.

Advocates of guest experience who welcome, thank, and exceed guest service expectations by focusing on guest interaction and recovery. Advocates of both physical and digital services and solutions who are knowledgeable about capabilities and features that drive adoption, usage and ultimately guest loyalty. Empowered to make shopping effortless and seamless for guests at the checklanes, guest services, gift registry, pick-up and drive up.

The role of a Guest Advocate can provide you with the:
Ability to communicate and interact with guests to build an inclusive guest experience
Ability to blend problem solving and decision making to positively impact the guest experience and resolve guest concerns
Ability to adapt to different guest interactions and situations
Experience promoting and selling various benefits, offerings and services
As a Guest Advocate, no two days are ever the same, but a typical day will most likely include the following responsibilities:
Create a welcoming experience by authentically greeting, every guest every time
Make a connection with guests by engaging in friendly and genuine conversation throughout each transaction; asking open ended questions about the guest's shopping experience and using those questions to assess, understand, and determine how to tailor your approach
Welcome guests into self-checkout and provide assistance as needed
Scan and bag all guest items efficiently, neatly, and in compliance with food safety standards and company best practices
Work efficiently to minimize guest wait time while maintaining guest service and accuracy
Make the guest aware of current and upcoming brand launches, store activities, and events
Speak to the benefits of the REDcard with every guest and assist them through the application process
Understand and show guests how to use Wallet and the other features and offerings within the Target App
Be familiar with all fulfillment services, and know how to direct the guest to enroll, activate, and use them
Attempt every return and follow register prompts, be empowered to make it right for the guest while following Targets policies and procedures
Make it right for the guest by de-escalating any negative situations and recover the guest shopping experience while following Target's policies and procedures
Deliver easy and seamless service to all Order Pick Up, Drive Up, Registry, and Photo guests
Maintain a clean, clutter free work area (including gathering abandoned items, baskets, and hangers
Stock supplies during store open hours while being available for the guest
Say thank you after every guest interaction and be sure every guest leaves satisfied with their shopping experience
Demonstrate a culture of ethical conduct, safety, and compliance
All other duties based on business needs.
But there are a few skills you should have from the get-go:
Communicating effectively, including using positive language and attentive to guests needs
Welcoming and helpful attitude toward guests and other team members
Attention to detail while multi-tasking
Willing to educate guests and sell products and services
Learn and adapt to evolving technology needs
Work both independently and with a team
We are an awesome place to work and care about our teams, so we want to make sure we are clear on a few more basics that we expect:
Accurately handle cash register operations and cash transactions
Scan, handle and move merchandise efficiently and safely, including frequently lifting or moving merchandise up to 15 pounds and occasionally lifting or moving merchandise up to 40 pounds
Flexible work schedule (e.g., nights, weekends and holidays) and regular attendance necessary
Roles Include:
Guest Advocate (Cashier)
Front of Store Attendant (Cart Attendant)
To read the full job description, or to apply:
Go to our website
here
and fill out the online application.
Lakes Area Career Depot is coordinated by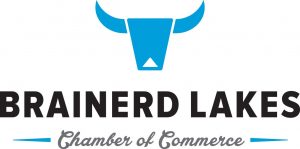 and is funded in part by the Initiative Foundation, a regional foundation, and Sourcewell.