Lakes Area Career Depot
The Lakes Area Career Depot is a one-stop shop for exploring careers. Use the links at the right to walk you through the steps of discovering what career is right for you, how to find your first job, or to learn more about area businesses.
Businesses — add your jobs by completing an online form.
Job listings change frequently as new job postings are added daily, so continue to check back often to this page.
Cashier
64 Stop
The
64 Stop
in Leader is hiring for
Cashiers.
In this position, you will provide excellent customer service in a friendly neighborhood environment where customers are the number one priority.
This position offers a variety of duties such as:
Assisting customers
Running the computer till
Keeping the store stocked and clean
Serving Ice Cream
Other duties as needed
Days of the Week: Wednesday – Sunday
Hours vary: afternoon and evening shifts
Requirements include:
Presentable appearance
Excellent people skills
Responsible and trustworthy
Attention to cleanliness and safety
To apply:
Contact Gary Dauer at 320-630-8911.
Lakes Area Career Depot is coordinated by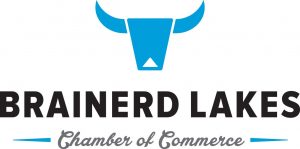 and is funded in part by the Initiative Foundation, a regional foundation, and Sourcewell.