Lakes Area Career Depot
The Lakes Area Career Depot is a one-stop shop for exploring careers. Use the links at the right to walk you through the steps of discovering what career is right for you, how to find your first job, or to learn more about area businesses.
Businesses — add your jobs by completing an online form.
Job listings change frequently as new job postings are added daily, so continue to check back often to this page.
Team Member
Burger King - Staples
Burger King
in Staples is hiring for a
team member!
The Team Member position is responsible for providing exceptional guest service and support, while working closely with the Restaurant Managers and other Team Members to maintain operational standards and procedures. This position operates under the direction of the General Manager, Assistant Managers, and Shift Coordinators. This position has direct interactions with Guests and members of the field operations team.
Responsibilities include:
Greets guests with a smile, receives orders, processes payments, and responds appropriately to customer issues
Operates cash register or point of sale devices, as needed, and uses value-added suggestive-selling techniques to generate additional sales opportunities
Verifies the accuracy of guests' orders
Prepares and packages food and drink products
Cleans kitchen area, counters, food preparation areas, and utensils
Cleans dining room, restrooms and exterior grounds
Maintains health and safety standards in work areas
Unloads and stocks inventory items as needed
Performs duties at multiple workstations (e.g., front counter, Drive-Thru, prep boards, expediter, etc.)
Prompt and regular attendance on assigned shifts
Follows BURGER KING® uniform and grooming standards and policies
Works to resolve issues that may arise in the restaurant
Learns team effectiveness skills; works with others to achieve team goals
Responds to guests' needs in a professional and polite manner
Communicates in a positive manner with customers, peers, and managers
Qualifications:
Must be at least sixteen (16) years of age
Willing to accomplish all restaurant tasks
Comfortable working in a fast paced environment
Ability to interact productively with co-workers and function well in a team environment
Ability to resolve consumer issues with tact
To apply:
Go to our website and fill out the online application
here.
Lakes Area Career Depot is coordinated by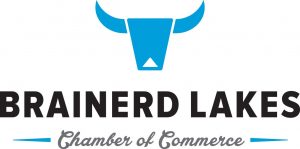 and is funded in part by the Initiative Foundation, a regional foundation, and Sourcewell.