Lakes Area Career Depot
The Lakes Area Career Depot is a one-stop shop for exploring careers. Use the links at the right to walk you through the steps of discovering what career is right for you, how to find your first job, or to learn more about area businesses.
Businesses — add your jobs by completing an online form.
Job listings change frequently as new job postings are added daily, so continue to check back often to this page.
Shift Supervisor
Starbucks Coffee Company
Starbucks in Baxter is hiring for a shift supervisor!
This position contributes to Starbucks success by assisting the store manager in executing store operations during scheduled shifts.This job deploys partners and delegates tasks so that partners can create and maintain the Starbucks Experience for our customers. Models and acts in accordance with Starbucks guiding principles.

Responsibilities and essential job functions include but are not limited to the following:
Acts with integrity, honesty and knowledge that promote the culture, values and mission of Starbucks
Maintains a calm demeanor during periods of high volume or unusual events to keep store operating to standard and to set a positive example for the shift team
Anticipates customer and store needs by constantly evaluating environment and customers for cues
Communicates information to manager so that the team can respond as necessary to create the Third Place environment during each shift
Assists with new partner training by positively reinforcing successful performance and giving respectful and encouraging coaching as needed. Provides feedback to store manager on partner performance during shift
Contributes to positive team environment by recognizing alarms or changes in partner morale and performance and communicating them to the store manager
Creates a positive learning environment by providing clear, specific, timely and respectful coaching and feedback to partners on shift to ensure operational excellence and to improve partner performance
Delivers legendary customer service to all customers by acting with a customer comes first attitude and connecting with the customer. Discovers and responds to customer needs
Develops positive relationships with shift team by understanding and addressing individual motivation, needs and concerns
Executes store operations during scheduled shifts
Organizes opening and closing duties as assigned
Follows Starbucks operational policies and procedures, including those for cash handling and safety and security, to ensure the safety of all partners during each shift
Follows all cash management and cash register policies and ensures proper cash management practices are followed by shift team
Follows up with baristas during the shift to ensure the delivery of legendary customer service for all customers
Provides quality beverages, whole bean, and food products consistently for all customers by adhering to all recipe and presentation standards. Follows health, safety and sanitation guidelines for all products
Recognizes and reinforces individual and team accomplishments by using existing organizational tools and by collaborating with store manager to find new, creative, and effective methods of recognition
Utilizes operational tools to achieve operational excellence during the shift
Maintains regular and punctual attendance
Job Qualifications:
Customer service experience in a retail or restaurant environment - 1 year
Maintain regular and consistent attendance and punctuality, with or without reasonable accommodation
Available to work flexible hours that may include early mornings, evenings, weekends, nights and/or holidays
Meet store operating policies and standards, including providing quality beverages and food products, cash handling and store safety and security, with or without reasonable accommodation
Six (6) months of experience in a position that required constant interacting with and fulfilling the requests of customers
Prepare and coach the preparation of food and beverages to standard recipes or customized for customers, including recipe changes such as temperature, quantity of ingredients or substituted ingredients
At least six (6) months of experience delegating tasks to other employees and/or coordinating the tasks of two (2) or more employees
Required Knowledge, Skills and Abilities:
Ability to direct the work of others
Ability to learn quickly
Effective oral communication skills
Knowledge of the retail environment
Strong interpersonal skills
Ability to work as part of a team
Ability to build relationships
To apply:
Please go to our website at
https://www.starbucks.com/careers/find-a-job/retail
and fill out the online application.
Lakes Area Career Depot is coordinated by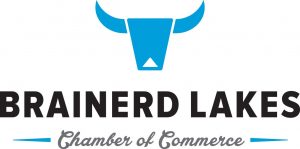 and is funded in part by the Initiative Foundation, a regional foundation, and Sourcewell.