Lakes Area Career Depot
The Lakes Area Career Depot is a one-stop shop for exploring careers. Use the links at the right to walk you through the steps of discovering what career is right for you, how to find your first job, or to learn more about area businesses.
Businesses — add your jobs by completing an online form.
Job listings change frequently as new job postings are added daily, so continue to check back often to this page.
Kitchen Team Member/Cook
Buffalo Wild Wings
Buffalo Wild Wings in Baxter is hiring for a kitchen team member/cook!

Know what it's like to be in the stadium on game day? Then you know what it's like to work at Buffalo Wild Wings. It's fun. It's fast-paced. We're at the top of our game – and we want to keep it that way. So we're constantly upping the ante, providing the ultimate experience for our fans. And, of course, it's our people who bring that experience to life.

GAME DAY

It's not called Heart of House for nothing. The kitchen is where much of the magic happens. Through preparation and production, your talents bring to life the vision of our founders – incredible wings and a large selection of other great eats that make Guests hunger for another visit. Slicing, dicing, cooking, grilling and saucing gives you all kinds of opportunities to utilize your skills. As we reach out to more and more fans with changing and varied tastes, the HOH Team is instrumental in making exciting menu items craveable and contribute to what we believe is the highest calling of all – delivering the ULTIMATE food experience for sports fans! How's that for cutting edge?

WE'LL PROVIDE THE PLAYBOOK, HERE'S WHAT YOU BRING TO THE TABLE
You know the business
You have one plus years of recent kitchen experience
You are a team player
You're not afraid to roll up your sleeves and jump in to help your Team
You show passion & commitment
You thrive in a fast paced environment and are in it to win the game
If it were possible, you'd bleed black and yellow
BRAG FACTOR

You'll be working for the hottest brand around – and having tons of fun doing it. What else is in it for you? A lot! Competitive pay, Team Member discounts, incentive contests, insurance options, flexible scheduling. It's even possible to get a deal on stock. Join our Team – and get ready for a whole new ball game.

To apply: Go to our website here and fill out the online application.

**Buffalo Wild Wings, Inc. is an equal opportunity employer.**
Lakes Area Career Depot is coordinated by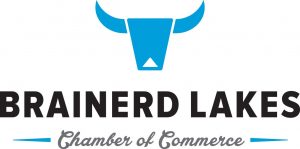 and is funded in part by the Initiative Foundation, a regional foundation, and Sourcewell.