Lakes Area Career Depot
The Lakes Area Career Depot is a one-stop shop for exploring careers. Use the links at the right to walk you through the steps of discovering what career is right for you, how to find your first job, or to learn more about area businesses.
Businesses — add your jobs by completing an online form.
Job listings change frequently as new job postings are added daily, so continue to check back often to this page.
FOOD SERVICE WORKER (Camp Ripley Snack Bar)
FOOD SERVICE WORKER (SUMMER HIRE: Temporary Part Time 20-34 hours weekly, $16.14 Basic Hourly Wage PLUS $10.00 Meal Allowance) Job Location: Camp Ripley Snack Bar, Bldg. 8-22, 15012 Hwy 115, Little Falls, MN 56345 Phone# 320-632-7412 UNDER DESIGNATED SUPERVISION, PREPARES AND SERVES SIMPLE FOODS AND BEVERAGES. MAY OPERATE AN OVEN, DEEP-FAT FRYER, OR OTHER KITCHEN EQUIPMENT IN A SITUATION WHERE SET PROCEDURES ARE FOLLOWED AND WHERE COOKING SKILLS ARE NOT INVOLVED. THIS POSITION REQUIRES ASSOCIATE TO BE FRIENDLY AND PASSIONATELY FOCUSED ON DELIVERING A PERSONALIZED CUSTOMER EXPERIENCE. As a Food Service Worker at the Exchange, you will be a part of an award winning team. We are committed to hiring our military members and their families, along with anyone that wants to give back to those that serve. We offer various food opportunities- from Starbucks to Burger King and everything in between. And by joining us, you'll be a part of something great- we give back 2/3rd of our earnings annually to the military community. We offer flexible scheduling, comprehensive medical, dental, life and disability insurance, paid time off, shift differential/holiday pay, and a traditional pension and 401K plan to qualifying associates. You'll also have access to the base and its facilities and status as an employee of the DoD. So what can you expect as a Food Service Worker? Greet every customer with eye contact and smile in your authentic way. Acknowledge every waiting customer as soon as they arrive to the register to let them know you'll be right with them. Listen to customer needs; ask appropriate follow-up questions to ensure you offer appropriate products that meet the specific need of the customer. Ensure customers have an extraordinary experience while shopping. Complete transactions accurately and efficiently while engaging customers in appropriate conversation. We know that you can work anywhere. However, working at the Exchange is the start of something great! While you make it easy for our customers, we focus on you and your development! Our people make us who we are. We want to see you grow, so we put growing together at the forefront of everything we do. It is our duty to provide you with the tools and resources that you need to succeed. Joining the Exchange means joining a team that is devoted to you! Job Qualifications: EDUCATION: HIGH SCHOOL OR EQUIVALENT. CREDITABLE JOB RELATED EXPERIENCE MAY BE SUBSTITUTED FOR THE EDUCATION REQUIREMENT ON A 9 MONTHS FOR 9 MONTHS BASIS. If a sufficient number of qualified candidates do not apply, the minimum qualifications may be lowered without reposting. Able to lift up to 45 pounds (occasional lifting over 50 pounds); Able to learn and adapt to current technology needs; Able to think quickly on the spot to answer customer questions; Able to take initiative; Able to share brand knowledge; Excellent attention to detail, Willing to cross-train and work in other areas of the store, as needed, Must possess a welcoming and helpful attitude toward customers and other team members; Excellent communication skills; Basic computer skills; Fast food experience preferred. Additional Qualifications: 2023 SUMMER HIRE: MAR/APR TO AUG/SEPT 2023: 20-34 HOURS WEEKLY. FLEXIBILITY WITH AVAILABILITY SUMMER HOURS: MON-SAT: 0700 am to 0430 pm; SUNDAY: 0630 am-02:00 pm; CLOSED HOLIDAYS. ADJUSTMENTS WILL BE MADE BASED ON MILITARY TRAINING SCHEDULE AND OPERATIONAL NEEDS. WE ARE LOOKING FOR RELIABLE ASSOCIATES WHO HAVE A PLEASANT PERSONALITY, WORKS WELL WITH OTHERS AS WELL AS INDEPENDENTLY, ABLE TO FOLLOW INSTRUCTIONS AND CAN STAND FOR LONG PERIODS OF TIME. MUST BE ADAPTABLE TO HOT AND COLD ENVIRONMENTS. BASIC MATH AND CASH REGISTER EXPERIENCE IS PREFERRED. PREVIOUS CUSTOMER SERVICE AND FOOD SERVICE EXPERIENCE PREFERRED BUT NOT REQUIRED. WE ARE LOOKING FOR DEPENDABLE TEAM PLAYERS WHO ARE PASSIONATE ABOUT SERVING THOSE WHO SERVE. How to apply: Go to https://www.applymyexchange.com, click on HOURLY, click on APPLY NOW, under location, enter Minnesota, choose Camp Ripley, Click Search, click on jobs and start your application.
Lakes Area Career Depot is coordinated by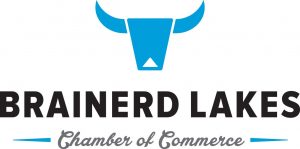 and is funded in part by the Initiative Foundation, a regional foundation, and Sourcewell.