Lakes Area Career Depot
The Lakes Area Career Depot is a one-stop shop for exploring careers. Use the links at the right to walk you through the steps of discovering what career is right for you, how to find your first job, or to learn more about area businesses.
Businesses — add your jobs by completing an online form.
Job listings change frequently as new job postings are added daily, so continue to check back often to this page.
Delivery Driver
Domino's
Domino's
in Brainerd is hiring for
delivery drivers!
Do you know why Domino's Pizza hires so many drivers? Well, aside from the fact that our delicious pizza is the perfect solution for dinner for families all across the nation - we do it because we can. What do we mean by that, you ask?
We mean that we offer a great flexible schedule that offers the hours you're looking for. That means you're free when you need to be. You'll have plenty of time left over for school, to hang with your friends, or whatever. Even if you need a second job for some extra cash, Domino's Pizza is the perfect place for you.
Right now Domino's is looking for qualified drivers to staff stores in your area. We're growing so fast it's hard to keep up, and that means Domino's has lots of ways for you to grow (if that's what you want), perhaps to management, perhaps beyond. Whether it's your hobby, main-gig, or supplemental job, apply online. We're bound to have just the thing for you.
Job requirements and duties:
You must be 18 years of age and have a valid driver's license with a safe driving record meeting company standards as well as access to an insured vehicle which can be used for delivery
You should possess navigational skills to read a map, locate addresses within designated delivery area and must be able to navigate adverse terrain including multi-story buildings
To apply:
Please go to our website
here
and fill out the online application.
Lakes Area Career Depot is coordinated by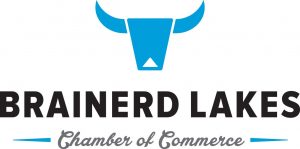 and is funded in part by the Initiative Foundation, a regional foundation, and Sourcewell.