Lakes Area Career Depot
The Lakes Area Career Depot is a one-stop shop for exploring careers. Use the links at the right to walk you through the steps of discovering what career is right for you, how to find your first job, or to learn more about area businesses.
Businesses — add your jobs by completing an online form.
Job listings change frequently as new job postings are added daily, so continue to check back often to this page.
Cashier
Taco Bell
Taco Bell
in Baxter is hiring for a
Cashier!
Our message is simple: We exist to Feed People's Lives with Más. That means that sometimes you just gotta kick up some dirt, make some waves, blaze some trails, burn up the night, be the first one to head out and the last one to turn in, try what you've never tried before, make a play, and let it ride. If you never do this, you'll never know! At Taco Bell, we hope you'll discover your own way to Live Más!
Your role as a Team Member is to feed people's lives with Más. You'll feed customers with great tasting food and provide great service, so our customers keep coming back! You're a representation of the brand in everything you do.
Responsibilities include, but are not limited to:
Greet customers in the restaurant
Take orders
Handle payments and thank customers
Maintain a clean, safe working and dining environment
Be knowledgeable about menu items and promotions
Priority Sequence:
Safety
Service
Cleaning
Stocking
What's in it for you?
Flexible scheduling
Top pay in the industry
Education programs, including GED and Tuition Reimbursement offerings
Scholarship opportunities
Medical/Dental/Vision benefits offered for all positions – even part-time!
Free food!
Vacation Time (Paid Time Off)
Vacation Donation Program
Border Family Cares Program
Border Smiles Program
An incredible culture that encourages career growth and support
To apply:
Please go to our website
here
and fill out the online application.
"You are applying for work with a franchisee of Taco Bell, not Taco Bell Corp. or any of its affiliates. If hired, the franchisee will be your only employer. Franchisees are independent business owners who set their own wage and benefit programs that can vary among franchisees."
Lakes Area Career Depot is coordinated by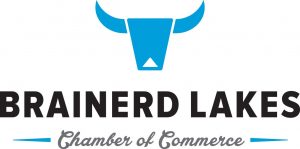 and is funded in part by the Initiative Foundation, a regional foundation, and Sourcewell.