Lakes Area Career Depot
The Lakes Area Career Depot is a one-stop shop for exploring careers. Use the links at the right to walk you through the steps of discovering what career is right for you, how to find your first job, or to learn more about area businesses.
Businesses — add your jobs by completing an online form.
Job listings change frequently as new job postings are added daily, so continue to check back often to this page.
Yard/Beach Maintenance Worker
Black Pine Beach Resort
Black Pine Beach Resort is looking for a grounds, beach and maintenance worker.
Good work deserves good home-made cookies and good pay. That's why we always serve home-made cookies with the free lunch we provide and that's why we have a starting pay of $11.75/hr. for first-job workers. If you have experience in this kind of work, tell us about it. Your pay could change. You'll be expected to be an eager worker, be attentive and notice when you can help out a little more. Work days for this position are Saturday, Sunday, Monday and Tuesday, during summer and generally just weekends in spring and fall. You will work Memorial Day and Labor Day. You're expected to be here on time for all the dates you're scheduled to work; no last-minute surprises. Family or medical emergencies are a different situation.
From us, your employer
, you can expect:
$11.75/hour starting pay
Free meals for you during work days
Encouragement of our customers to tip for great work
Scholarship account funded by us for you based on the tips you earn, redeemable upon your high school graduation provided you stay with us each season, including the one following your high school graduation
You will work sometimes with a team, sometimes on your own. You will be responsible for grounds maintenance, beach maintenance, minor repairs and helping customers. Cheery, pleasant personalities with a strong work ethic are the best fit here. Good school attendance and achievement are helpful. Tell us about that. If you do not miss any scheduled work days, you will receive a
bonus of $1.25 for each hour worked.
Expect to complete a one page application and have a follow-up interview after we've contacted the references you provide.
Work starts April 29 with spring clean-up and ends October 22 with fall cleaning. MEA dates are work days for all staff.
Lakes Area Career Depot is coordinated by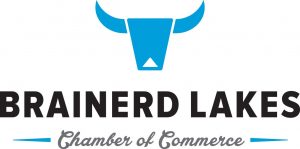 and is funded in part by the Initiative Foundation, a regional foundation, and Sourcewell.