Lakes Area Career Depot
The Lakes Area Career Depot is a one-stop shop for exploring careers. Use the links at the right to walk you through the steps of discovering what career is right for you, how to find your first job, or to learn more about area businesses.
Businesses — add your jobs by completing an online form.
Job listings change frequently as new job postings are added daily, so continue to check back often to this page.
Summer Resort Staff
Towering Pines Resort
Towering Pines Resort is currently hiring for part time weekend seasonal cabin cleaners. Direct Work Experience will put you ahead of others on the interview schedule but we are absolutely willing to train the right person with attention to detail and commitment to learning new skills.

Eligible seasonal employees fringe benefits include Higher Education Tuition Reimbursement grant in Accounting, Health Care or Trades Industry, matching Simple IRA retirement plan, and seasonal bonus for staff committed to working weekends through the busy season. Our season is approximately 15 weeks – this is a great opportunity for someone to add skills to his/her resume and earn extra money for college or winter plans.

Lakes Area Career Depot is coordinated by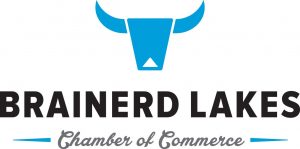 and is funded in part by the Initiative Foundation, a regional foundation, and Sourcewell.