Lakes Area Career Depot
The Lakes Area Career Depot is a one-stop shop for exploring careers. Use the links at the right to walk you through the steps of discovering what career is right for you, how to find your first job, or to learn more about area businesses.
Businesses — add your jobs by completing an online form.
Job listings change frequently as new job postings are added daily, so continue to check back often to this page.
Lodge Staff
Clamshell Beach Resort
Clamshell Beach Resort
is hiring for
lodge staff.
The Lodge Staff is the face of Clamshell Beach and is responsible for making sure that the expectations of the guests are met or exceeded. The Lodge Staff will work under the direction of the Assistant Resort Manager.
Status:
Compensation:
$9 – $14 per hour (commensurate with experience)
Payroll and Benefits will be done by Pro Resources and payroll will be done on the 1st and 15th of every month
Intangible Benefits:
Working with people – especially kids – who are the happiest people in the world – people on vacation!
A great variety of indoor and outdoor tasks at Clamshell Beach – Cottages on Whitefish
Work Schedule:
You will have a flexible work schedule averaging 25-40 hours per week throughout the summer and possibly hours during the other seasons. The number of hours you would like to work will be discussed during the interview process to make sure we have adequate staffing and to make sure that your financial goals are met
We work with our Lodge Staff to allow everyone adequate time off to enjoy glorious Minnesota summers. We expect personal schedules to be communicated at least two weeks in advance to the Assistant Resort Manager and longer commitments (like sports camps) must be communicated during the interview process. We also appreciate knowing school start times and fall sports expectations (if applicable)
The Lodge/Front Desk is open 9 AM – 10 PM seven days a week from Memorial Day to Labor Day. Our Supervised Kids Club program is from 9:30 to 11:30 Monday through Friday during this same time. The shifts in the lodge are typically from 9 AM to 1 PM, 1 PM to 5 PM and 5 PM to 10 PM
Some summer weekends are required and the Lodge Staff shares Kids Club hours along with the various shifts. You should have access to a car or a ride so all Lodge Staff can work all the shifts.
Qualifications:
Our Lodge staff is friendly, well-spoken, optimistic and has a "can-do" attitude
You should be knowledgeable about the Brainerd Lakes area and some of the different fun things there are to do in the area
You must be calm and able to multi-task
You must also be self-motivated and a team player
You must be willing to serve snacks, do light cleaning and able to make change at a cash register
You must have access to transportation which so all the Lodge Staff shares the shifts equally
Expected Tasks, Responsibilities and Behaviors Specific to Position:
This is a FUN job! You will receive training but the most important skills are your friendly, optimistic, "can-do" attitude
The position has two components – working in the Lodge and working with our supervised Kids Club. Both of these tasks involve interacting with our guests on a daily basis, therefore you must be friendly, well spoken and able to relate to people of all ages – especially children
Our guests are typically here for a week and getting to know the guests' names – and especially the childrens' names – is important
Our Kids Club is two hours of supervised fun Monday through Friday. The activities typically include craft projects (like tie dye T-shirts), treasure hunts (pirate theme), active games (like water Olympics), and pony rides. You must be ready to have fun with the kids and knowledgeable about all the activities so you can be both a leader and helper. You will apply this knowledge to adapt and plan the activities based upon the weather and the kids' abilities
You must help the Assistant Resort Manager keep a list of items needed to supply the Lodge and supplies for Kids Club
In the Lodge, you will also learn how to make snacks such as frozen pizza, slushies, smoothies, and scoop ice cream. You will also sell candy, frozen treats, grocery items, Clamshell clothing and other merchandise so you will also use a cash register and must be able to make change
The Lodge can be busy and hectic at times and quiet at other times. You must be able to multitask during the busy times and self-motivated during the quiet times
You must keep the Lodge clean and tidy at all times. This includes a large game room, snack area, porches a deck, and two bathrooms. You must also keep the Clamshell clothing and other merchandise for sale neat and tidy
You must be knowledgeable of the area and have good communication and listening skills to offer enthusiastic advice and directions in the area
You must be calm and be able to figure out the best way to help guests have a memorable vacation. Support is available at all hours to make sure you are able to help the guests
Our Lodge Staff is issued 2 dress shirts with the Clamshell Beach logo which you must keep clean and may wear with jeans, khakis, khaki shorts, skirts or capris
We pride ourselves in our fun family atmosphere and we strive to find people who fit it. Ultimately, we would like to have you come back and enjoy multiple summers with us and our guests!
Expected Outcomes:
Successfully accomplishing the tasks above will result in our ultimate goal of helping guests – and especially children – have memorable vacations
We expect that you will be a team player that will meet the Expected Tasks, Responsibilities and Behaviors of all employees at Clamshell Beach as described below.
Expected Tasks, Responsibilities and Behaviors of all employees at Clamshell Beach:
Make sure that the guests have a memorable vacation and strive to make everyone think of Clamshell Beach as "their place at the lake"
We want every employee to be empowered to satisfy the details that make vacations truly memorable
We pride ourselves in the number of repeat guests that we have and the family atmosphere we foster
We expect all employees to have a clean, well groomed appearance
We expect everyone to be a positive and creative team member of the staff
We believe that work should be fun and everyone should have a smile and sense of humor
You must be timely, trustworthy and respectful of everyone
We believe that each employee understands that cell phones can be useful but can also be a distraction. As a courtesy to our guests, we request that you put your cell phones away so that they are not used except during your lunch break -emergency exceptions are allowed of course
The
full job description
can be found
here
.
To apply:
Please go to our website
here
.
Lakes Area Career Depot is coordinated by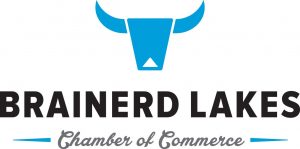 and is funded in part by the Initiative Foundation, a regional foundation, and Sourcewell.