Bridges Career Depot
The Bridges Career Depot is a one-stop shop for exploring careers. Use the links at the right to walk you through the steps of discovering what career is right for you, how to find your first job, or to learn more about area businesses.
Businesses — add your jobs by completing an online form.
Job listings change frequently as new job postings are added daily, so continue to check back often to this page.
Dockhand
Your Boat Club Dockhand Location: Gull and Cross Lake Locations Job Description or Role: Dockhands are responsible to uphold the YBC standards and ensure that all members and staff experience a fun and safe environment. Dockhands are the face of our company and are an extremely important part of our operations. This person will be asked to do everything from assist customers in and out of their boats, to cleaning, covering, gassing, all while smiling and have a great time! Reporting Relationships: The Dockhands report directly to the location Manager or Lead Dockhand on duty. Detailed Responsibilities: • Maintain YBC image and company policies. • Assist YBC members/Renters and private slip owners (if needed) to and from their boats. • Maintain a high level of Customer Service with a SMILE!! Prepared, Efficient, Pleasure • Keep boats clean to YBC standards. • Cover and uncover boats in a timely manner. • Makes sure boats are up to par with inventory (ropes, anchor, life vests, bumpers, throws, etc). • Inspect boats and accessories for damage, if found report to location manager. • Able to read reservation system and get members in correct reserved boat. • Basic check in/out gas input on phone. • Able to tie tube on boat properly. • Make sure boats are tied up correctly. • Identify boats by style, make, and model. • Maintain neat and tidy office, docks, and parking areas. Performance Measures: • Member satisfaction and member survey results. • Task efficiency. Job Type: Part-time Salary: $10.00 to $14.00 /hour. To apply and more information Ddunn@yourboatclub.com


Bridges Career Depot is coordinated by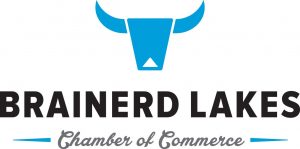 and is funded in part by the Initiative Foundation, a regional foundation, and Sourcewell.