Bridges Career Depot
The Bridges Career Depot is a one-stop shop for exploring careers. Use the links at the right to walk you through the steps of discovering what career is right for you, how to find your first job, or to learn more about area businesses.
Businesses — add your jobs by completing an online form.
Job listings change frequently as new job postings are added daily, so continue to check back often to this page.
Marina Staff
Ruttger's Bay Lake Resort
SUMMARY:
Responsible for renting watercraft and equipment; cares for the beach and waterfront; provides instruction on proper use of equipment. May assist with all resort activities. Perform outstanding guest service on a daily basis. Maintain interdepartmental lines of communication, and interact on a daily basis with guests and resort staff.

EXPECTATIONS:
The employee must be able to perform each essential duty satisfactorily. Reasonable accommodations may be made to enable individuals with disabilities to fulfill these functions. Ruttger's further expects every employee to exhibit stellar guest service and a regular attendance record.

ESSENTIAL DUTIES:
• Assists guests with rental of boats, jet skis and fishing equipment through Maestro and POS.
• Cleans and cares for beach, pool area, docks, boats, and work areas.
• Drive pontoon boats and other watercrafts.
• Instructs guests on use of all non-motorized watercraft.
• Maintain the cleanliness and organization of the motor house/Marina building.
• Make sure relevant paperwork is completed and turned in and daily drop.
• Foster positive working relationships and communication with all departments.
• Any and all other duties as assigned.

EDUCATION and/or EXPERIENCE:
• CPR, First Aid, and Boating/Water Safety certification preferred.

REQUIREMENTS:
• Must be able to pass Ruttger's background check.
• Valid Driver's License.
• Stand; walk; sit; kneel; lift; push; pull; reach with arms and hands; move objects weighing up to forty (40) pounds.
Bridges Career Depot is coordinated by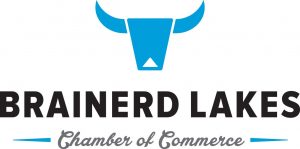 and is funded in part by the Initiative Foundation, a regional foundation, and Sourcewell.