Bridges Career Depot
The Bridges Career Depot is a one-stop shop for exploring careers. Use the links at the right to walk you through the steps of discovering what career is right for you, how to find your first job, or to learn more about area businesses.
Businesses — add your jobs by completing an online form.
Job listings change frequently as new job postings are added daily, so continue to check back often to this page.
Lifeguard
Arrowwood Lodge of Baxter
Ensure guest safety in and around the Waterpark. Keep constant surveillance of the water and patrons. Keep the facility safe and clean. Qualifications and Education Requirements Communicate effectively with guests and other employees. Provide a safe environment for guests to enjoy the waterpark. Ability to maintain an elevated level of readiness and be prepared to handle emergencies while staying calm. Understand and enforce all equipment, procedure, policy, and rules of the waterpark. Be alert and avoid unnecessary talking while on duty. Project a professional, respectful image at all times. Maintain surveillance of the water and patrons. Other duties as assigned. Have fun! Preferred Skills Strong decision-making skills Upbeat and outgoing personality Strong swimming ability Must be able to work on your feet for at least 8 hours per day. QUALIFICATION STANDARDS Education/Age: Minimum of 15 years of age Experience: Prefer lifeguard experience, will train acceptable candidates. Licenses or certificates: Prefer Red Cross certified lifeguard, first aid, oxygen, and AED (We will provide certification to the right candidates). No cell phone policy while on the job. We want to ensure you're watching the patrons and not distracted while watching the water. Pay is determined on experience Apply here: https://careers.hireology.com/baxtar-arrowwoodlodgeatbrainerdlakes
Bridges Career Depot is coordinated by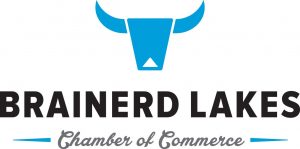 and is funded in part by the Initiative Foundation, a regional foundation, and Sourcewell.