Bridges Career Depot
The Bridges Career Depot is a one-stop shop for exploring careers. Use the links at the right to walk you through the steps of discovering what career is right for you, how to find your first job, or to learn more about area businesses.
Businesses — add your jobs by completing an online form.
Job listings change frequently as new job postings are added daily, so continue to check back often to this page.
Golf Cart Attendant
Breezy Point Resort
Breezy Point Resort
is hiring for a
Golf Cart Attendant!
Responsibilities include:
Cart set up prior to service and at the end of the shift
Meet and greet members as they arrive
Maintain and exhibit knowledge of proper golf etiquette
Assists clubhouse personnel when needed
Requirements include:
Must be flexible to work weekdays and weekends
Must have a current valid driver's license
The ideal candidate will possess exceptional interpersonal skills, committed to customer service and enjoy working outdoors
Have knowledge of golf a plus
To apply:
Go to
https://breezypointresort.com/online-application/
and fill out the application online, or print our application at
https://breezypointresort.com/
wp-content
/uploads/2014/02/employment-app-2014.pdf
and mail it in.
Bridges Career Depot is coordinated by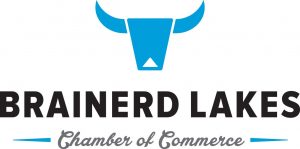 and is funded in part by the Initiative Foundation, a regional foundation, and Sourcewell.