Bridges Career Depot
The Bridges Career Depot is a one-stop shop for exploring careers. Use the links at the right to walk you through the steps of discovering what career is right for you, how to find your first job, or to learn more about area businesses.
Businesses — add your jobs by completing an online form.
Job listings change frequently as new job postings are added daily, so continue to check back often to this page.
Boat & Water Safety Officer
Aitkin County
Aitkin County is accepting applications for a Temporary/Seasonal
Boat and Water Safety Officer
to patrol county lakes so boat and water laws are observed and enforced and perform related work as required.
Requirements: High school diploma or GED. Must be 18 years or older. Prefer candidates that are enrolled in a law enforcement program or who have obtained a Minnesota POST license. Valid Minnesota driver's license required.
Employment reference checks, a criminal background check, and pre-employment physical will be performed as part of the pre-employment process. First Aid, CPR/AED training will be provided upon hire. Must be able to work various shifts, including days, nights, weekends, and holidays as assigned. Completion of the online "Boat Minnesota" course and certification exam to obtain a Minnesota Boater Education Certificate is beneficial.
http://www.dnr.state.mn.us/safety/boatwater/education.html
Applications are available at
www.co.aitkin.mn.us
. All questions are welcome 218-927-7306 or
hr@co.aitkin.mn.us.
Open Until Filled. EOE.
Bridges Career Depot is coordinated by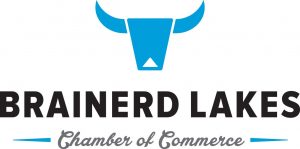 and is funded in part by the Initiative Foundation, a regional foundation, and Sourcewell.