Lakes Area Career Depot
The Lakes Area Career Depot is a one-stop shop for exploring careers. Use the links at the right to walk you through the steps of discovering what career is right for you, how to find your first job, or to learn more about area businesses.
Businesses — add your jobs by completing an online form.
Job listings change frequently as new job postings are added daily, so continue to check back often to this page.
SCUBA Dive Team Member
Have you always wanted to be SCUBA certified and love Minnesota lakes? Do you want to get a great workout every day and get paid while doing it? Well, we have the job for you! Join our growing team of scuba divers that jump in and clean out those annoying weeds. You will get a great workout from the physically demanding job and get to be part of a great team. Plus, you will get to work on the lake all day! No SCUBA experience required. We will cover the cost for you to become PADI SCUBA certified! - Once you have gained your certificate you can use it your whole lifetime! Position openings include: Job Site Managers and Dive Team Members Key Responsibilities: Work underwater and above the water with a Dive Team of about 5 SCUBA certified divers, removing and hauling vegetation from the lakeshore to trailer (must be able to carry bags full of vegetation up to 80lbs) Apply through our website at https://www.waterfrontrestoration.com/employment/, by email, or by phone.
Lakes Area Career Depot is coordinated by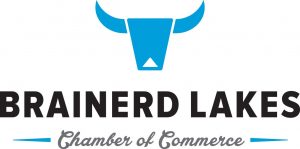 and is funded in part by the Initiative Foundation, a regional foundation, and Sourcewell.