Lakes Area Career Depot
The Lakes Area Career Depot is a one-stop shop for exploring careers. Use the links at the right to walk you through the steps of discovering what career is right for you, how to find your first job, or to learn more about area businesses.
Businesses — add your jobs by completing an online form.
Job listings change frequently as new job postings are added daily, so continue to check back often to this page.
Dive Team Member - Brainerd Lakes Area
Do you love Minnesota lakes? Do you want to get a great workout everyday and get paid while doing it? Would you enjoy working on a team to help provide the highest quality lake shore experience? Well, we have the job for you! Join our team of SCUBA divers that jump in and clean out those annoying weeds. You'll get a great workout from the physically demanding job and get to be part of a great team. Plus you'll get to work on the lake all day! Hiring NOW for our 2022 Season positions! Full-Time or Part-Time, Summer Seasonal We can help you obtain your SCUBA certification. Key Responsibilities: Work underwater and above water with a Dive Team of 2 – 6 SCUBA certified divers Efficiently and effectively perform by-the-root removal of lake weeds Haul removed vegetation from lake shore to trailer (Able to carry bags full of vegetation up to 80lbs) Working Conditions: Love of working outdoors is essential and the willingness to work in bad weather conditions i.e. rain, high humidity and heat. Each day begins at our shop in Brainerd, MN, you will travel together as a crew to each routed job, and conclude the day back at the shop. Approximately 60% of your time will be on the job site, and 40% will be spent on off job tasks such as weed disposal, gear cleaning, and driving Able to work weekends and overtime as needed This is a great job for high school and college students, and teachers! Preferred Qualifications: - Physically able to complete manual labor - lift and carry 80lbs, ability to swim, push/pull wheelbarrows - SCUBA Certification (we can provide information on how to get certified) $15-$18 per hour - Competitive Base Wage (Depending on Qualifications) + Monthly Performance Bonus - Compensation structure rewards for individual and team productivity - Opportunity for rapid promotion to SCUBA Job Site Manager and other roles
Lakes Area Career Depot is coordinated by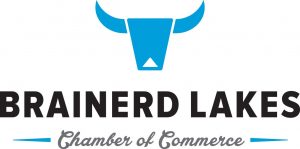 and is funded in part by the Initiative Foundation, a regional foundation, and Sourcewell.