Bridges Career Depot
The Bridges Career Depot is a one-stop shop for exploring careers. Use the links at the right to walk you through the steps of discovering what career is right for you, how to find your first job, or to learn more about area businesses.
Businesses — add your jobs by completing an online form.
Job listings change frequently as new job postings are added daily, so continue to check back often to this page.
General Laborer
Stewart's Forest Products, Inc
Stewart's Forest Products, Inc
in Fort Ripley is hiring for a
General Laborer.
Duties
vary depending on which department student is hired for, but may include:
Building pallets and wooden boxes
Building military boxes
Feeding product into saws that cuts down into different sizes
Stacking product
Our
hours
are Monday-Thursday 5:30 am to 2:30 pm and Friday 5:30 am-11:30 am.
Starting wages
are $14.50 an hour with a full benefit package that includes Health/Dental, Vacation and Simple IRA retirement. Includes $500 hiring bonus. Overtime is offered after 34 hours per week.
If interested:
Applications can be filled out thru our Facebook page: Stewart's Forest Products or resume/application emailed to
colink@sfp-inc.com
Bridges Career Depot is coordinated by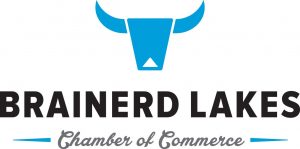 and is funded in part by the Initiative Foundation, a regional foundation, and Sourcewell.